What does Abdul mean?
Gender: Boy Origin of Abdul: Arabic Meanings: 'Yew Tree Estate, From the Farm of Yew Trees, From York, KnowledgeServa'
Religion: Muslim
How to pronounce Abdul
a-bdul
Abdul was ranked 809 in 2015 US male names list and elevated by 1.70% from its previous ranking of 823 in 2014.
Full form of Abdul : Adventurous Blunt Definite Unlucky Literary
Abdul is a very very popular first name for a boy in England & Whales which is popular since 2003 and ranked 182 in 2014. Around 5260 people wear Abdul as their first name. Abdul is a very consistent name over the past 18 years.
Abdul is a rare first name for a boy in United States which is a rare name since 1930 and ranked 809 (0.003079% bearer) in 2015 in US. Only 5467 people have Abdul as their first name. Abdul is not a native United States and Abdul may be came from another language or is a short form of some other name. 0.001529% of people in US have this given name.
Complete history of Abdul
Year
Rank
Occurence
General boy name in
1969
617
35
1970
636
43
1971
622
49
1972
565
98
1973
569
85
1974
587
81
1975
505
157
Expression number of Abdul is 4.
Organizing and managing qualities are possessed by Abdul. By systematic and methodical approach Abdul turns their dream into reality. Abdul are extremely sincere and honest.
Names that rhyme with Abdul
Famous people named Abdul
Fatima Abdulrahim in Living in Limbo as Cinematographer
Helan Abdulla in Helan Abdulla was born in Urmia, Iran during the Persian Gulf War and raised in Finland. Her parents are of Kurdish descent and Helan was born during the Persian Gulf War. She took an interest in singing in a neighborhood choir and then expanded her interest by playing the piano, and taking drama classes... as
Wendy Abdul in as
Ashanti Abdullah in The Conspiracy Cover Up as Actress
Burcin Abdullah in Kötü Yol as Actress
Shari Abdul in Vivir Asi as Actress
Hina Abdullah in Margaret as Actress
Reem Abdullah in Wadjda as Actress
Bruna Abdullah in Billa 2 as Actress
Farah Zeynep Abdullah in Kelebegin Rüyasi as Actress
Names like Abdul
Abdul Namesakes
Related Names:
Abd
Abd Allah
Abdala
Abdalah
Abdalla
Abdallah
Abdalrahman
Abdalrhman
Abdechahid
Abdechakour
Abdedaïm
Abdel
Abdeladhim
Abdeladim
Abdeladle
Abdelal
Abdelali
Abdelalim
Abdelamid
Abdelannane
Comments :
Emile Wyckoff
Abdul is a male first name of Arabic origin. The name began in the late twentieth century in the United States. Although some sources indicate as a name typically Arabic, it has never been [1] : in fact, عبد ال, it would be only one component of that vast array of typically devotional Islamic names such as Abdullah and Abdulrahman, " servant of God "and" servant of the merciful " and is not registered its use individually before the twentieth century ; is known fact that in cases like Abdul Hamid I , for example, the name is not "Abdul," but the entire " Abdul Hamid ".
Variants of the name are Abdoul, Abdullah.
Popularity of Abdul
English Boy Names :
A
B
C
D
E
F
G
H
I
J
K
L
M
N
O
P
Q
R
S
T
U
V
W
X
Y
Z
---
English Girl Names :
A
B
C
D
E
F
G
H
I
J
K
L
M
N
O
P
Q
R
S
T
U
V
W
X
Y
Z
Get the meaning of Abdul and celebrities who also shares the same name and some names related to Abdul, english baby names list, list of names in english. Know what does Abdul mean, what is the meaning of name Abdul?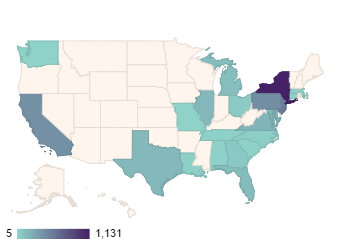 This website serves as the extended english names list which will help in naming your child.

Share your opinion on Abdul