Name: Abhay
No. of characters: 5
Gender: Boy
Origin:
Indian
How to pronounce Abhay
a-bhay
What does my name mean?
Meanings:
Fearless
Life
Brave
Indian name, meaning: Fearless.
Abhay was ranked 866 in 2016 US male names list and elevated by 2.26% from its previous ranking of 886 in 2015.
Full form of Abhay : Admirable Bashful Helpful Agreeable Young
Abhay is a rare first name for a girl in England & Wales which is a rare name since 1997 and ranked 2020 in 2015. Only 155 people have Abhay as their first name. Abhay is a very consistent name over the past 18 years.
Abhay is a rare first name for a boy in United States which is a rare boy name since 1977 and ranked 866 (0.001247% bearer) in 2016 in US. Only 629 people have Abhay as their first name. Abhay is not a native United States and Abhay may be came from another language or is a short form of some other name. 0.000174% of people in US have this given name.
Complete history of Abhay
Year
Rank
Occurence
General boy name in
2004
816
38
2009
856
41
2010
842
46
2011
839
46
2012
857
40
2013
863
35
2014
888
39
2015
886
38
2016
866
49
Rare boy name in
1977
668
7
1983
681
5
1991
766
9
1992
777
5
1994
760
9
1996
771
7
1997
782
8
1998
790
12
1999
789
16
2000
811
16
2001
812
17
2002
805
16
2003
816
25
2005
864
21
2006
847
27
2007
874
28
2008
888
29
Full Historical data
Expression number of Abhay is 1.
Abhay loves adventure and independence and possess determination and originality. Abhay generally leads and direct others and likes to establishes their individual identity.
Detailed Abhay personality
Names that rhyme with Abhay
Famous people named Abhay
Abhay Walia in Off the Record as Actor
Abhay Bhargav in Chandni Bar as Actor
Abhay Shukla in Holiday as Actor
Abhay Deol in Zindagi Na Milegi Dobara as Actor
Names like Abhay
Abhay Namesakes
Spell Abhay with hand gestures
Abhay
Related Names:
Abhaar, Abhaas, Abhai, Abhaidev, Abhaijeet, Abhaijeev, Abhaijeevan, Abhaijot, Abhaipreet, Abhairaaj, Abhaitek, Abhaiveer, Abhaj, Abhang, Abhanja, Abhar, Abharajithan, Abharan, Abharana, Abhari, Abharika, Abharn, Abharna, Abharnah, Abharnan, Abhas, Abhasa, Abhasvara, Abhat, Abhata, Abhatha, Abhati, Abhav, Abhavasimha, Abhaya, Abhayaa, Abhayad, Abhayan, Abhayananda, Abhayankar, Abhayankara, Abhayankari, Abhayaprada, Abhayasinha, Abhayda, Abhaydatta, Abhaysimha, Abhaya Prada, Abhavya and Abhah
Popularity of Abhay
English Boy Names :
A
B
C
D
E
F
G
H
I
J
K
L
M
N
O
P
Q
R
S
T
U
V
W
X
Y
Z
---
English Girl Names :
A
B
C
D
E
F
G
H
I
J
K
L
M
N
O
P
Q
R
S
T
U
V
W
X
Y
Z
Get the meaning of Abhay and celebrities who also shares the same name and some names related to Abhay, english baby names list, list of names in english. Know what does Abhay mean, what is the meaning of name Abhay?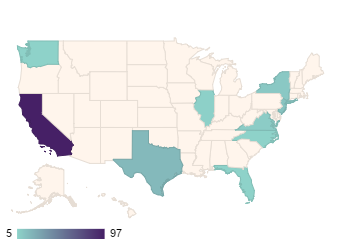 Share your opinion on Abhay