What does Cadee mean?
Gender: Girl Origin of Cadee: Unknown Meaning of Cadee: 'Pure, A Rhythmic Flow of Sounds, Variant of Cady'
How to pronounce Cadee
ca-dee
Cadee was ranked 961 in 2015 list of US girls name and dropped by 1.59% from its previous ranking of 946 in 2014.
Full form of Cadee : Conservative Amusing Dignified Enthusiastic Excited
Cadee is a very rare first name for girls with occurences only in 2004, 2006, 2007, 2008, 2009, 2011, 2012, in England & Whales which is not even used by anyone since 2012. Only 29 people have Cadee as their first name. Cadee name has an inconcistent distribution.
Cadee is a rare first name for a girl in United States which is a rare name since 1990 and ranked 961 (0.000202% bearer) in 2015 in US. Only 390 people have Cadee as their first name. Cadee is not a native United States and Cadee may be came from another language or is a short form of some other name. 0.000109% of people in US have this given name.
Complete history of Cadee
Year
Rank
Occurence
General girl name in
2002
872
33
2005
914
36
2006
930
30
Rare girl name in
1990
859
5
1994
842
8
1995
857
8
Expression number of Cadee is 9.
Cadee are idealistic who embrace the principles of compassion and forgiveness. Cadee are visionary who is wiling to make a better world and have the ability to influence masses. Cadee are also creative and imaginative that gives them an artistic talent.
Names that rhyme with Cadee
Famous people named Cadee
Names like Cadee
Cadee Namesakes
Related Names:
Cad
Cada
Cadabyr
Cadal
Cadan
Cadance
Cadarius
Cadarrius
Cadby
Cadda
Caddaham
Caddaric
Caddarik
Caddawyc
Cadden
Caddie
Cade
Cadedra
Cadee
Cadeidra
Popularity of Cadee
English Boy Names :
A
B
C
D
E
F
G
H
I
J
K
L
M
N
O
P
Q
R
S
T
U
V
W
X
Y
Z
---
English Girl Names :
A
B
C
D
E
F
G
H
I
J
K
L
M
N
O
P
Q
R
S
T
U
V
W
X
Y
Z
Get the meaning of Cadee and celebrities who also shares the same name and some names related to Cadee, english baby names list, list of names in english. Know what does Cadee mean, what is the meaning of name Cadee?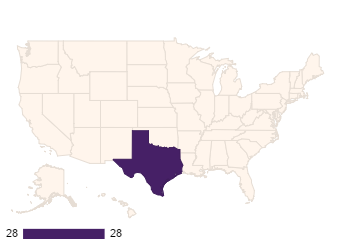 Share your opinion on Cadee