What does Chloe mean?
Gender: Girl Origin of Chloe: Old Greek English Biblical Biblical Latin Biblical Greek Ancient Greek Greek Mythology Meaning of Chloe: 'Green Shoot, Lily, Rose, Anemone, True Beauty, Greek origin, meaning: young girl, young green. The earth goddess Demeter epithet. Widely known through the ancient love story "Daphnis and Chloe".'
How to pronounce Chloe
chlöe
Chloe was ranked 921 in 2015 list of US boys name and dropped by 0.11% from its previous ranking of 920 in 2014. Chloe was ranked 17 in 2015 US female names list and elevated by 5.56% from its previous ranking of 18 in 2014.
Full form of Chloe : Composed High-Spirited Lively Optimistic Enterprising
Chloe is a very very popular first name for a girl in England & Whales which is popular since 1996 and ranked 19 in 2014. Around 98822 people wear Chloe as their first name. Chloe is a very consistent name over the past 18 years.
Chloe is a very very popular first name for a girl in United States which is popular since 1984 and ranked 921 (0.000252% bearer) in 2015 in US. Around 189198 people wear Chloe as their first name. Chloe is a rare first name for a boy in United States which is a rare name since 1880 and ranked 921 (0.000252% bearer) in 2015 in US. Only 189198 people have Chloe as their first name. Chloe is not a native United States and Chloe may be came from another language or is a short form of some other name. 0.052925% of people in US have this given name.
Complete history of Chloe
Year
Rank
Occurence
Popular girl name in
1984
494
308
1985
481
352
1986
412
465
1987
396
506
1988
427
475
1989
289
862
1990
211
1369
Expression number of Chloe is 7.
Chloe likes to research and reason to know the answers of hidden questions as Chloe are gifted with an analytical mind. Chloe are always on the quest for knowledge and wisdom and loves being alone.
Names that rhyme with Chloe
Famous people named Chloe
Chloe Cooper in Fiona Cooper DVD 1268 as Director
Chloe Treend in Vanity Fair as Actress
Chloe Lietzke in The Room as Producer
Chloe Kez in Brand New Faces 17 as Actress
Chloe Morris in City Hall as Actress
Chloe Schneider in Fitting the Print as Writer
Chloe Gardner in Wolf Creek as Actress
Chloé Winkel in Stratosphere Girl as Actress
Chloe Dworkin in Stealing Suburbia as Actress
Chloe Morello in Girl + Ghost as Actress
Names like Chloe
Chloe Namesakes
Related Names:
Chlarinda
Chloa
Chloé
Chloée
Chloe
Chloeann
Chloeanne
Chloee
Chloeigh
Chloejane
Chloelynn
Chloemae
Chloemarie
Chloey
Chloi
Chloie
Chlora
Chlorene
Chlorinda
Chlorine
Comments :
Miles Sardina
Chloe ( dt. "The green end") is a female name, originally as epithet the Greek goddess Demeter, as a sort of guardian of the young seed has been used. In European literature the name was received as the female main character in Longos ' late Roman Pastoral and romance Daphnis and Chloe. Name Chloe also appears in the Bible, in 1. Corinthians. During the Baroque and Rococo name that was often used by the authors of idylls, referring to the ancient romance of the Greek Daphnis and Chloe Longosa. Daphnis and Chloe is also a ballet by Ravel.
Famous people named after Chloe: Chloë Sevigny - American actress nominated for an Oscar and a Golden Globe, Chloe Dior - American porn actress, Chloe Marshall - British model, Chloë Agnew - Irish singer, Chloe Grace Moretz - American actress.
Popularity of Chloe
Other variants of Chloe :
Chloé
Cloé
Cloe

English Boy Names :
A
B
C
D
E
F
G
H
I
J
K
L
M
N
O
P
Q
R
S
T
U
V
W
X
Y
Z
---
English Girl Names :
A
B
C
D
E
F
G
H
I
J
K
L
M
N
O
P
Q
R
S
T
U
V
W
X
Y
Z
Get the meaning of Chloe and celebrities who also shares the same name and some names related to Chloe, english baby names list, list of names in english. Know what does Chloe mean, what is the meaning of name Chloe?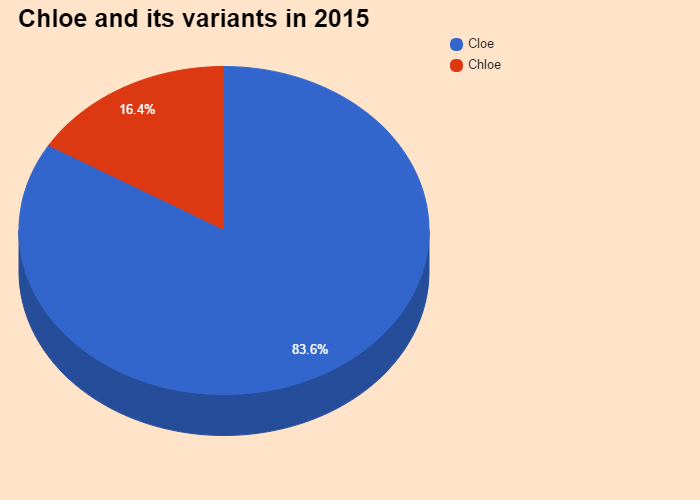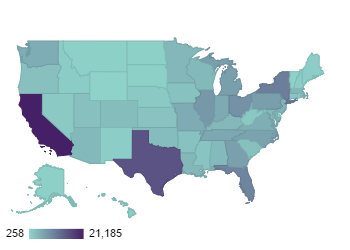 Share your opinion on Chloe