What does Kamal mean?
Gender: Boy Origin of Kamal: Unknown Meanings: 'Youthful, Down-bearded Youth, Jove's Child, Youth, Descended from Jupiter (Jove), Soft Bearded, Lotus Flower, Perfection, Excellence, Utmost Level, Completeness, Loveable, Completion, Lotus, Arabic name, meaning: perfection, Indian name, meaning: Lotus.'
How to pronounce Kamal
ka-mal
Kamal was ranked 882 in 2015 boys names list in US and remain unchanged from its previous ranking in 2014. Kamal was ranked 851 in 1997 list of US girls name and dropped by 1.43% from its previous ranking of 839 in 1991. Name of Arab origin. Means "perfection, fullness". Phlegmatic enough, romantic, with an anxious and shy temperament,Kamalare a first a little rough. Kamal attach great importance to moral values ​​and respect the word. On impeccable politeness, their company is nice. Altruistic,Kamalare ready to help and to fight for great causes. Elegant,Kamalabhor sloppiness or "neglected".
Full form of Kamal : Kind-Hearted Adorable Meditative Ambitious Likable
Kamal is a rare first name for a boy in England & Whales which is a rare name since 1999 and ranked 1370 in 2014. Only 499 people have Kamal as their first name. Kamal is a very consistent name over the past 18 years.
Kamal is a rare first name for a boy in United States which is a rare name since 1946 and ranked 882 (0.001237% bearer) in 2015 in US. Only 2563 people have Kamal as their first name. Kamal is not a native United States and Kamal may be came from another language or is a short form of some other name. 0.000717% of people in US have this given name.
Complete history of Kamal
Year
Rank
Occurence
General boy name in
1973
623
31
1974
638
30
1976
630
34
1977
623
59
1978
620
60
1979
615
66
1980
638
57
History of Kamal

For the past fourteen centuries, most Muslims in the world, whether Asian, African, European or American, are keen to choose for their children Arabic names. this attachment is rooted at the source of Islam and remains, for the diaspora, the only witness of their original identity.
Expression number of Kamal is 11.
Kamal have high energy levels, just like a child. Kamal are highly sensitive and possess a high sense of awareness. Kamal are gifted with a sixth-sense, in addition to discerning and inspiring qualities.
Names that rhyme with Kamal
Famous people named Kamal
Saby Kamalich in Balún Canán as Actress
Kamalinee Mukherjee in Jalsa as Actress
Kamalini Sen Sharma in 36 Chowringhee Lane as Actress
Asha Kamali in Live the Dream as Actress
Kamali Minter in Shark Tale as Actress
Jazmin Kamali in A Little Game as Actress
Kushbu Kamal in Dabangg as Actress
Kamalika Banerjee in Gandu as Actress
Kamala Devi in Geronimo as Actress
Kamaliya in Muzh moey vdovy as Actress
Names like Kamal
Kamal Namesakes
Related Names:
Kam
Kama
Kamaal
Kamaar
Kamaehu
Kamahao
Kamahl
Kamahri
Kamai
Kamaia
Kamaiah
Kamaile
Kamaira
Kamaire
Kamaiya
Kamaiyah
Kamaj
Kamakana
Kamakani
Kamal
Popularity of Kamal
English Boy Names :
A
B
C
D
E
F
G
H
I
J
K
L
M
N
O
P
Q
R
S
T
U
V
W
X
Y
Z
---
English Girl Names :
A
B
C
D
E
F
G
H
I
J
K
L
M
N
O
P
Q
R
S
T
U
V
W
X
Y
Z
Get the meaning of Kamal and celebrities who also shares the same name and some names related to Kamal, english baby names list, list of names in english. Know what does Kamal mean, what is the meaning of name Kamal?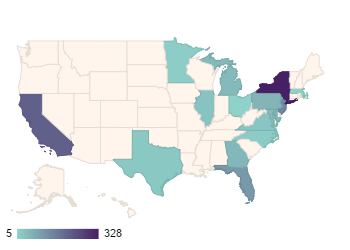 This website serves as the extended english names list which will help in naming your child.

Share your opinion on Kamal