What does Maalik mean?
Gender: Boy Origin of Maalik: Arabic Meanings: 'Renowned Warrior, Famous Warrior, God, Experience, Rama's Twin Son'
Religion: Hindu Muslim
How to pronounce Maalik
maa-lik
Maalik was ranked 917 in 2015 list of US boys name and dropped by 0.55% from its previous ranking of 912 in 2014.
Full form of Maalik : Meticulous Alluring Ambitious Lively Ingenious Kindly
Maalik is a very rare first name for boys with occurences only in 1999, 2005, 2007, 2008, 2009, 2013, in England & Whales which is not even used by anyone since 2013. Only 24 people have Maalik as their first name. Maalik name has an inconcistent distribution.
Maalik is a rare first name for a boy in United States which is a rare name since 1989 and ranked 917 (0.000353% bearer) in 2015 in US. Only 452 people have Maalik as their first name. Maalik is not a native United States and Maalik may be came from another language or is a short form of some other name. 0.000126% of people in US have this given name.
Complete history of Maalik
Year
Rank
Occurence
General boy name in
1995
759
35
1996
747
30
Rare boy name in
1989
751
8
1990
775
7
1991
769
9
1992
771
10
Expression number of Maalik is 2.
Maalik are diplomatic, sensitive and kind. Maalik act as peacemaker and their intent is to make a balance among things. Maalik likes to make friends and follow their intuition.
Names that rhyme with Maalik
Famous people named Maalik
Names like Maalik
Maalik Namesakes
Related Names:
Maaïa
Maadhav
Maaglant
Maaha
Maahi
Maahika
Maahir
Maaia
Maaike
Maali
Maalik
Maaliyah
Maamar
Maame
Maan
Maanas
Maanasa
Maanav
Maansi
Maanvi
Popularity of Maalik
English Boy Names :
A
B
C
D
E
F
G
H
I
J
K
L
M
N
O
P
Q
R
S
T
U
V
W
X
Y
Z
---
English Girl Names :
A
B
C
D
E
F
G
H
I
J
K
L
M
N
O
P
Q
R
S
T
U
V
W
X
Y
Z
Get the meaning of Maalik and celebrities who also shares the same name and some names related to Maalik, english baby names list, list of names in english. Know what does Maalik mean, what is the meaning of name Maalik?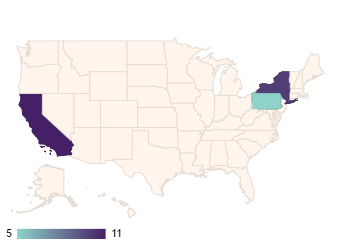 This website serves as the extended english names list which will help in naming your child.

Share your opinion on Maalik