Name: Padma
No. of characters: 5
Gender: Girl
Origin:
Indian

Hinduism


How to pronounce Padma

pa-dma

What does my name mean? 

Meanings:

Lotus

Work Strength

Of a Thousand Saints

English Cognate of Melisande

Highborn Power

Strong Work

Industrious

Brave

Strong Worker

Eyes

Goddess Lakshmi

Indian name, meaning: Lotus.

Padma was ranked 951 in 2016 list of US girls name and dropped by 1.82% from its previous ranking of 934 in 2012.

Full form of Padma : Pleasant Affectionate Definite Methodical Adorable

Padma is a very rare first name for girls with occurences only in 1968, 1988, 2002, 2003, 2007, 2012, 2016, which is a rare girl name since 1968 and ranked 951 in 2016 in United States. Only 40 people have Padma as their first name. Padma is not a native United States name and Padma might have came from another language or is a variant form of some other name. 0.000011% of people in US have this given name.

Complete history of Padma
Year
Rank
Occurence
Rare girl name in
1968
750
5
1988
822
6
2002
898
5
2003
906
5
2007
979
9
2012
934
5
Full Historical data
Expression number of Padma is 8
Padma are born with a great potential, and it's no joke when we say some are born to conquer the world. In the end it all comes to your qualities, to the idea that your mind is simply different, it's unique, in its own way, but what is it that gives you the right to strive? Well, in your mind, being the second best is unacceptable, in every field, and it's not only that you strongly disagree, but you refuse to comprehend that some simply aren't as bad as you think. You're extremely competitive individual, and each field that you find yourself in must be conquered. Padma break every obstacle in their way, but for this they also train to persevere, and as self-discipline is rather the important factor, they are also a person who believes the world to be made in their picture. It's not a bad thing, as money and leadership will be your goals, but the key is you must realize the obligations that come with it, realize you must fight it, anyway you can in order to get something done.
Obstacles are merely a thorns in their path, the ones that end up as a direction, but sometimes they fail to see it, and this can easily lead to their downfall as well. Padma read people well, and they can see their intentions from far away, but this too can stop them from their goal, as sometimes they conclude it not to be worthy of their time. In fact, you're born to be a leader, given you judge character correctly, but sometimes you have tendency to lose yourself in your goals, to misjudge the situation, to become rather stubborn and intolerant to the others around you. Padma focus to satisfy their desire is not as healthy as they might believe, and they need to be aware that it's not worth it, not in the long run. You need to know what and when to sacrifice, and when to give in, if you are to be rational and survive as a self-imposed leader. It's not easy, and to merely demand of people to do it your way may not be the best way around, so our advice is that you think about everything you say and do before it's too late, and the focus is moved to someone more rational.
In order to achieve their goals, Padma must find the way to give before they take, to reward before they punish, and probably to be ready to suffer a reaction once they decide on the action others believe to be not as healthy. Balance you seek is the balance between the material side and the spiritual side which resides in yourself, after all, it resides within us all. Balance is the key to everything you look for, the answer to your prayers. If people give you the position of power, be responsible and make sure you deliver on the promises you made before you came to it.
Names that rhyme with Padma
Famous people named Padma
Padmapriya in Kerala Varma Pazhassi Raja as Actress
Padma Jayanthi in Bhadra as Actress
Padma Chavan in Angoor as Actress
Monica Padman in Boom as Actress
Padma Rani in Paheli as Actress
Padma Khanna in Saudagar as Actress
Padma Lakshmi in Restaurant Wars: One Night Only as
Names like Padma
Padma Namesakes
Related Names:
Pada
Padda
Paddington
Paddy
Padee
Paden
Pader
Padern
Padernez
Padernig
Padgett
Padma
Padme
Padmini
Padraic
Padraig
Padriac
Padric
Padrick
Padro
Posts having Padma:
Popularity of Padma
English Boy Names :
A
B
C
D
E
F
G
H
I
J
K
L
M
N
O
P
Q
R
S
T
U
V
W
X
Y
Z
---
English Girl Names :
A
B
C
D
E
F
G
H
I
J
K
L
M
N
O
P
Q
R
S
T
U
V
W
X
Y
Z
Get the meaning of Padma and celebrities who also shares the same name and some names related to Padma, english baby names list, list of names in english. Know what does Padma mean, what is the meaning of name Padma?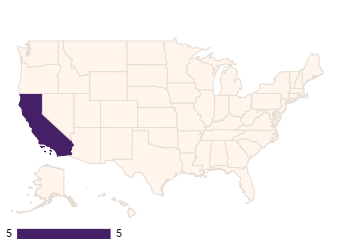 This website serves as the extended english names list which will help in naming your child.

Share your opinion on Padma