Baby Shower Menu Ideas For Every Taste
Posted on: April 21st, 2023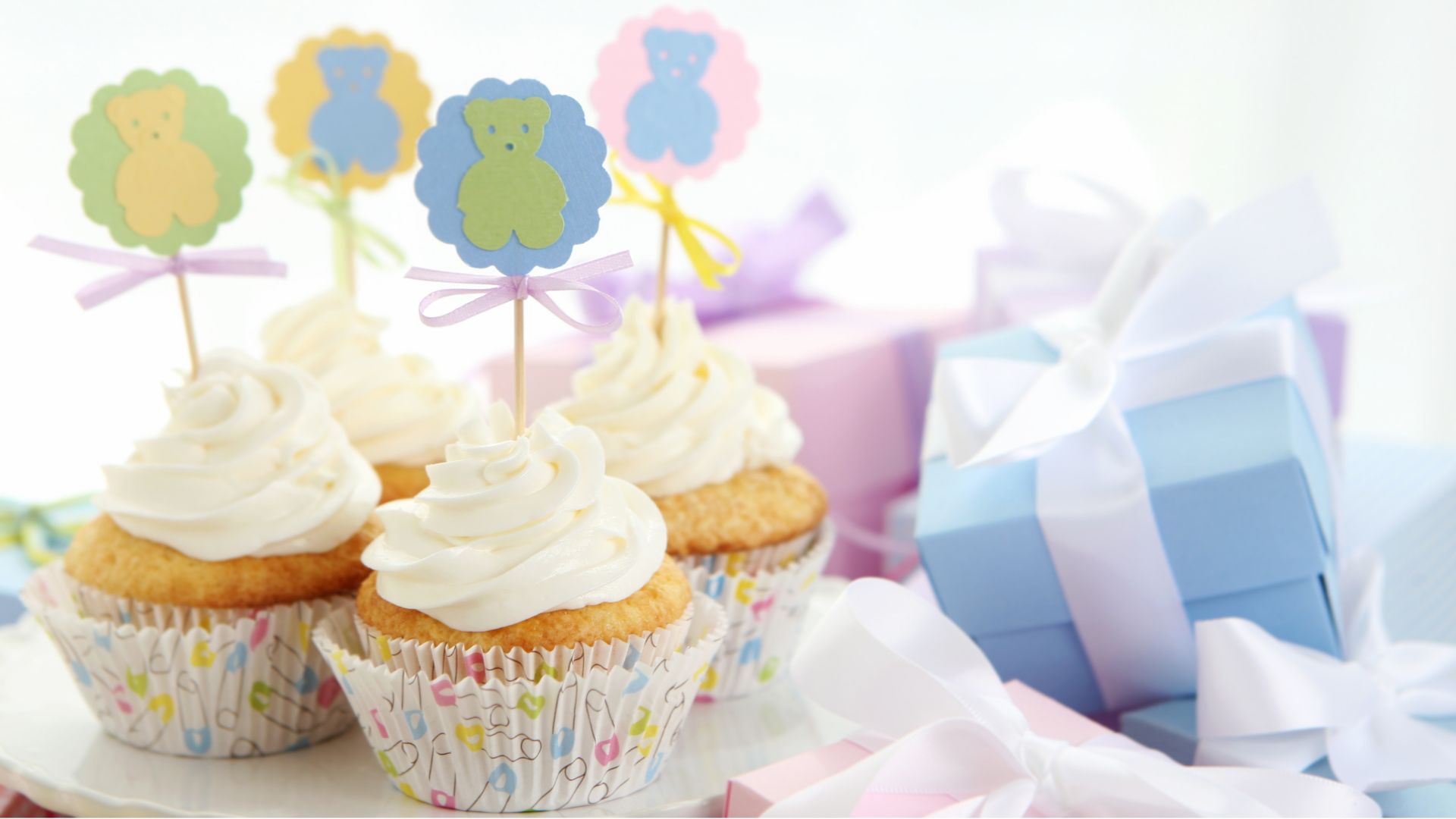 by Team Nameslist
Are you hosting a baby shower for a special mom-to-be in your life and wondering what to serve your guests? Planning the perfect menu can be a daunting task, especially if you're looking to satisfy a diverse group of guests with different tastes and dietary needs. That's why we've put together a comprehensive guide to baby shower menu ideas that are sure to please everyone!
Whether you're hosting a casual backyard BBQ, a sophisticated brunch, or a fancy high-tea party, we've got you covered. From mouth-watering appetizers to satisfying entrees, and of course, the all-important dessert, we've compiled a list of baby shower menu ideas to suit every taste and budget. We've also included tips on how to make your menu extra special, from creative presentation ideas to budget-friendly recipes.
So, whether you're looking for healthy and light options, or indulgent and decadent treats, we've got something for everyone. Our baby shower menu ideas are perfect for any type of gathering, from intimate family affairs to large-scale events. So sit back, relax, and let us take the stress out of planning the perfect baby shower menu!
Planning the Perfect Baby Shower Menu: Where to Start
Hosting a baby shower can be a rewarding experience for you and your loved ones, especially when it comes to planning the menu. Though it may seem overwhelming at first, taking the time to plan and organize your menu will ensure that your guests are satisfied and happy throughout the event.
When it comes to planning a baby shower menu, there are several factors to consider. How many guests will be attending? Will you be preparing the food yourself or hiring a caterer? What is your budget? Answering these questions will help guide you towards making the best decisions for you and your guests.
Appetizers and Finger Foods: Small Bites with Big Flavor
One of the most popular options for baby shower menus are appetizers and finger foods. These small bites are easy to eat, perfect for mingling, and offer big flavor in every bite. Some great options include:
Bruschetta with Tomato and Basil
Mini Caprese Skewers
Spinach Dip with Vegetables or Pita Chips
Chicken Satay with Peanut Sauce
Mini Quiches or Frittatas
Antipasto Skewers
Stuffed Mushrooms
Main Courses for Every Palate: Meat, Vegetarian, and Vegan Options
When deciding on main courses for your baby shower menu, it's important to consider different dietary needs. Offering both meat and vegetarian options can accommodate a variety of preferences while still providing delicious dishes. Here are some ideas for main courses:
Barbecue Pulled Pork Sliders
Grilled Chicken Skewers with Vegetables
Vegetable Lasagna
Black Bean Enchiladas
Eggplant Parmesan
Quinoa Stuffed Peppers
Savory and Sweet Salads: Healthy Options for a Balanced Meal
Salads can be both savory or sweet, offering healthy options for those looking for lighter fare. Here are some great options for your baby shower menu:
Greek Salad with Feta and Olives
Strawberry Spinach Salad with Balsamic Vinaigrette
Caesar Salad with Grilled Chicken
Fruit Salad with Honey-Lime Dressing
Caprese Salad with Cherry Tomatoes and Mozzarella
Delicious Drinks: Mocktails, Tea, and Coffee
When it comes to drinks for your baby shower, consider offering a variety of options that cater to different tastes. Some great drink ideas include:
Mocktails - Non-alcoholic cocktails such as Virgin Margaritas or Shirley Temples
Tea - Hot or iced tea in a variety of flavors
Coffee - Offer flavored creamers and syrups for a coffee bar experience
Desserts to Delight: From Cake to Cookies to Candy
No party is complete without dessert! Here are some fun dessert ideas for your baby shower menu:
Cupcakes with Custom Toppers
Chocolate Covered Strawberries
Sugar Cookies with Baby-Themed Decorations
Fruit Tartlets or Mini Pies
Candied Popcorn
Deciding on a Theme: Choosing Foods to Match
Choosing a theme for your baby shower can help inspire your menu choices. For example, if you're having a woodland themed shower you might consider serving forest-inspired dishes such as mushroom risotto or acorn-shaped cookies.
Working with Dietary Restrictions: Gluten-Free, Dairy-Free, and More
It's important to consider guests who have dietary restrictions when planning your menu. Offering gluten-free or dairy-free options can ensure that everyone feels welcome and included at the party. Be sure to clearly label any dishes that may contain common allergens.
Creative Presentation: Making Your Food Look as Good as It Tastes
Presentation is everything when it comes to serving food at a party. Consider using decorative platters or tiered trays to serve your appetizers or desserts. You might even consider using themed plates or napkins to tie the menu together.
Buffet or Sit-Down Meal: Pros and Cons of Each
The decision to serve a buffet-style meal or a sit-down meal will depend on the size of your party and the atmosphere you're trying to create. Buffets offer more flexibility in terms of guests choosing what they want to eat, while sit-down meals tend to be more formal.
Catering vs. Homemade: Choosing the Best Option for Your Budget and Time
Deciding whether to hire a caterer or make everything yourself will depend on your budget and time constraints. Catering can save time but may be more expensive, while making everything yourself can save money but may require more preparation.
Brunch or Dinner: Timing Your Menu for Maximum Enjoyment
The timing of your baby shower will determine whether you serve a brunch or dinner menu. Brunch menus typically include lighter fare such as pastries and fruit, while dinner menus tend to be more substantial.
Meal Prep Tips: Getting Everything Ready Ahead of Time
Preparing food ahead of time can help reduce stress on the day of the party. Consider making dishes that can be reheated easily or served cold. Chopping vegetables and preparing dressings ahead of time can also save time on the day of the event.
Making It Special: Adding Personal Touches to Your Menu
Adding personal touches to your menu such as custom cake toppers or decorating cookies with baby-themed designs can make your baby shower feel extra special and unique.
Clean-Up and Leftovers: Dealing with Food and Waste After the Party
After the party is over, it's important to properly dispose of any leftover food and waste. Consider donating any unused food to a local shelter or composting any organic materials.
In conclusion, planning a baby shower menu may seem daunting at first but taking the time to consider dietary needs, presentation, and personal touches can make your event unforgettable. With these tips in mind, you'll be sure to wow your guests with a delicious and memorable menu.
Tags :