Name: Aaradhya
No. of characters: 8
Gender: Girl
Origin:
Sanskrit
Religion: Hindu
How to pronounce Aaradhya
aa-rad-hya, aar-adh-ya ,
What does my name mean?
Meanings:
Little Female Bear
Knowledge
Understanding
Wisdom and Knowledge
From Wine Country
Heroic
Flow of Water
Life
Worshipped
Worship
Worship Goddess
Like a God
To Be Worshipped
Aaradhya was ranked 854 in 2016 US female names list and elevated by 3.50% from its previous ranking of 885 in 2015.
Full form of Aaradhya : Analytical Aggressive Respectable Assertive Diligent Honorable Youthful Adventuresome
Aaradhya is very very rare girl name with few occurences i.e., 2012, 2013, 2014, 2015, during the decade which is a rare name since 2012 and ranked 1405 in 2015. Only 71 people have Aaradhya as their first name. Aaradhya name has an inconcistent distribution.
Aaradhya is not a native United States name and Aaradhya might have came from another language or is a variant form of some other name. 0.000112% of people in US have this given name.
Complete history of Aaradhya
Year
Rank
Occurence
General girl name in
2012
901
38
2013
844
96
2014
880
89
2015
885
81
2016
854
102
Expression number of Aaradhya is 5.

Aaradhya love adventure, excitement and freedom. Aaradhya are clever, quick-witted and unusually adaptable. Aaradhya are capable of doing anything they wish for.

Names that rhyme with Aaradhya Aadhya, Aaradhya, Adhya, Aradhya, Sandhya, Vidhya, VindhyaFamous people named Aaradhya Names like Aaradhya Aara, Aarabella, Aaradhana, Aaradhya, Aaralyn, Aaralynn, Aaran, Aaraon, Aaratrika, Aarav, Aaren, Aareon, Aareona, Aaria, Aariah, Aarian, Aariana, Aarianna, Aarib, Aaric
Aaradhya Namesakes
English Boy Names :
A
B
C
D
E
F
G
H
I
J
K
L
M
N
O
P
Q
R
S
T
U
V
W
X
Y
Z
---
English Girl Names :
A
B
C
D
E
F
G
H
I
J
K
L
M
N
O
P
Q
R
S
T
U
V
W
X
Y
Z
Get the meaning of Aaradhya, list of names in english. Know what does Aaradhya mean, what is the meaning of name Aaradhya? , sanskrit baby names
This website serves as the extended english names list which will help in naming your child.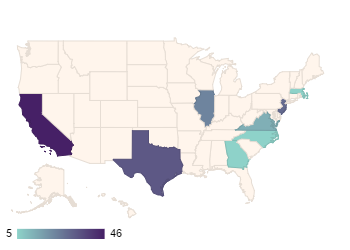 Share your opinion on Aaradhya