Name: Abby
No. of characters: 4
Gender: Girl
Origin:
Hebrew
English
How to pronounce Abby
a-bby
What does my name mean?
Meanings:
Ruler of the House
Short Form of Henrietta
Generous
Female Version of Henry
Moon
Fame
News
Ethiopian
One who is Famous
Welcoming
Hospitable
Power of Zeus
Belonging to Zeus
Guest
Stranger
Woman
Beautiful Ornament
Lump of Earth
Father
My Father is Light
Father in Rejoicing
English short form of Abigail (meaning: the Father has been pleased).
Abby was ranked 892 in 2009 US male names list and elevated by 2.19% from its previous ranking of 912 in 2008. Abby was ranked 396 in 2016 US female names list and elevated by 1.98% from its previous ranking of 404 in 2015. Hebrew birth name Derived from Abigail. Means "God is my joy" If Day 29 December.. Independent temperament,Abbyare energetic women. Very imaginative, creative,Abbyadapt easily to new situations. Abby love adventure, the unexpected, it has to move. Their lack of patience is their weak point. Generous, welcoming, besides disservice.
Full form of Abby : Adventuresome Bashful Bright Young
Abby is a very very popular first name for a girl in England & Wales which is popular since 2000 and ranked 831 in 2015. Around 4556 people wear Abby as their first name. Abby is a very consistent name over the past 18 years.
Abby was a rare first name for a boy but is a very very popular first name for a girl which is popular since 2016 and ranked 396 in 2016 in United States. Around 57050 people wear Abby as their first name. Abby is a very consistent name over the past 130 years. 0.015783% of people in US have this given name.
Complete history of Abby
Year
Rank
Occurence
Popular girl name in
1978
330
619
1979
277
792
1980
258
930
1981
214
1211
1982
208
1299
1983
195
1310
1984
202
1263
Expression number of Abby is 3.

Abby are lively, imaginative, enthusiastic and optimistic. Abby are expressive and inspire others wherever they go. Abby possess great verbal skills which make them good comedian, artist or writer.

Names that rhyme with Abby Abby, Babby, Bibby, Bobby, Bubby, Chubby, Cubby, Debby, Dobby, Ebby, Gabby, Hobby, Kobby, Libby, Lubby, Robby, Rubby, Sybby, Tabby, TibbyFamous people named Abby

Abby Lewis in Another World as Actress

Abby Meates in Meteorites! as Actress

Abby Joy in Hex as Actress

Abby Royle in The Book of Life as Actress

Abby Mills in Edge of Tomorrow as Second Unit Director or Assistant Director

Abby Williard in Beginnings, Part 2 as Actress

Abby Walla in Pilot as Actress

Abby Berlin in Father Is a Bachelor as Director

Abby Feldman in Gringolandia as Actress

Abby Fung in Wo De Ye Man Nu You 2 as Actress

Abby Abadi, actress

Abby Abernathy, actress

Abby Adams, producer

Names like Abby Abb, Abba, Abbaas, Abbad, Abbagail, Abbagale, Abbagayle, Abbas, Abbatissa, Abbe, Abbee, Abbegail, Abbegale, Abbegayle, Abbey, Abbeygail, Abbeygale, Abbi, Abbie, Abbiegail
Abby Namesakes
Comments :
Abby is a male and female first name and a diminutive form of the name Abigail. Abigail is a unisex name (although usually female), original Hebrew, also used in other languages ​​with spelling Abigail , especially in English and German.
Famous bearers of the name are Abby Elliott, Abby Wambach, Abby Lockhart, Abby Mann, Abby Wambach, Abby Wilde.
- Goldie Ovellette
Other variants of Abby :
Abigail
Abigaia
'Avigayil
Apikalia
Avigail

Abigél

Abi
Abigaíl
English Boy Names :
A
B
C
D
E
F
G
H
I
J
K
L
M
N
O
P
Q
R
S
T
U
V
W
X
Y
Z
---
English Girl Names :
A
B
C
D
E
F
G
H
I
J
K
L
M
N
O
P
Q
R
S
T
U
V
W
X
Y
Z
Get the meaning of Abby, list of names in english. Know what does Abby mean, what is the meaning of name Abby?
This website serves as the extended english names list which will help in naming your child.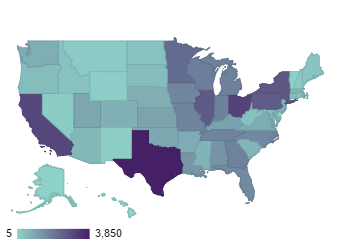 Share your opinion on Abby