Name: Adithya
No. of characters: 7
Gender: Boy
Origin:
Unknown
Religion: Hindu
How to pronounce Adithya
a-dit-hya, ad-ith-ya ,
What does my name mean?
Meanings:
Curly Haired
Foot-soldier
More
Extra
Companion of Prophet Muhammad
Jewel or Ornament
Myth Name
Beginning
First Born
Adornment
Jewel
Superior
The First
Primeval
Daughter of Earth
My Ornament
My Witness
Sun God
Son of Adithi
Adithya was ranked 911 in 2015 list of US boys name and dropped by 1.90% from its previous ranking of 894 in 2014.
Full form of Adithya : Aggressive Deliberate Inexperienced Thorough Hesitant Young Accepting
Adithya is a very rare first name for boys with occurences only in 2004, 2005, 2006, 2007, 2008, 2009, 2010, 2011, 2012, 2013, in England & Wales which is not even used by anyone since 2013. Only 64 people have Adithya as their first name.
Adithya is a rare first name for a boy in United States which is a rare name since 1996 and ranked 911 (0.000505% bearer) in 2015 in US. Only 497 people have Adithya as their first name. Adithya is not a native United States and Adithya may be came from another language or is a short form of some other name. 0.000139% of people in US have this given name.
Complete history of Adithya
Year
Rank
Occurence
General boy name in
2002
790
36
2003
801
30
2004
820
36
2005
843
40
2007
869
34
2009
869
33
2010
863
31
2014
894
32
Rare boy name in
1996
771
6
1997
782
10
1998
788
11
1999
794
15
2000
798
28
2001
814
17
2006
851
27
2008
885
26
2011
864
24
2012
871
23
2013
887
18
2015
911
20
Full Historical data
The boy name first appeared in 1996 when 6 babies had Adithya as their first name, the baby name went as low as 10 in 1997. At peak, Adithya was given to 40 boys in 2005 after continuous rising. After it's 21 long run, Adithya is on a fall in the chart.
Expression number of Adithya is 5.
Adithya love adventure, excitement and freedom. Adithya are clever, quick-witted and unusually adaptable. Adithya are capable of doing anything they wish for.
Names that rhyme with Adithya
Adhithya, Adithya, Agasthya, Cinthya, Cynthya, Deethya, Kathya, Nithya, Sathya, Srinithya
Famous people named Adithya
Adithya Menon in Eega as Actor
Names like Adithya
Related Names:
Indian: Aditya, Ditya (Goddess Durga), Aaditya, Aditi (Mother of God, The Earth, GuestLimitless), Adithyan , Adita (The Sun, First Root), Aditea, Adytey, Adytee, Aditie, Aditee, Aditeah, Adytie, Adithya ramanan , Adithyakaushik , Aditiyan , Aditya narayan , Aditya sundar , Adityaharicharan , Adityanandana (Son of the Sun), Other: Aditeyah (Variation of and Aditya), Adityah , Aditye , Adity (Hindu Goddess name), Aditti , Adithi, Aditiya (Sun), Aditpal (Protector of the Sun), Aditpreet (Love for the Sun), Aditri (Highest Honor, Goddess Lakshmi), Adityanandan (Son of the Sun),
Adithya Namesakes
English Boy Names :
A
B
C
D
E
F
G
H
I
J
K
L
M
N
O
P
Q
R
S
T
U
V
W
X
Y
Z
---
English Girl Names :
A
B
C
D
E
F
G
H
I
J
K
L
M
N
O
P
Q
R
S
T
U
V
W
X
Y
Z
Get the meaning of Adithya and celebrities who also shares the same name and some names related to Adithya. Know what does Adithya mean?
This website serves as the extended english names list which will help in naming your child.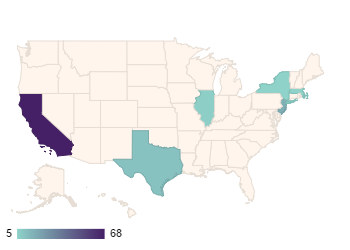 Share your opinion on Adithya