Name: Benjamin
No. of characters: 8
Gender: Boy
Origin of Benjamin:
English

French

German

Dutch

Danish

Swedish

Norwegian

Biblical

Hebrew


How to pronounce Benjamin be-nja-min What does my name mean? Meaning of Benjamin:

Born of the Right Hand, Son of the One who Loves Horses, Son Of The Right Ha

Benjamin was ranked 10 in 2015 US male names list and elevated by 16.67% from its previous ranking of 12 in 2014. Benjamin was ranked 951 in 2015 list of US girls name and dropped by 1.06% from its previous ranking of 941 in 2014. Comes from the Hebrew "ben yamin" Means: "son of the right" party in March 31.. Rather reserved by nature,Benjaminprefer tranquility to the hectic life. Benjamin are precise, methodical, even maniacal. These are quiet, adoring reading and music. Home-loving enough,Benjaminare excellent family men, attentive to the children and their education. Intelligent and inquisitive,Benjaminare interested in everything.

Full form of Benjamin : Brilliant Experienced Nonjudgemental Joyful Attentive Modest Intelligent Nonconforming

Benjamin is a very very popular first name for a boy in England & Wales which is popular since 1996 and ranked 28 in 2014. Around 74696 people wear Benjamin as their first name. Benjamin is a very consistent name over the past 18 years.

Benjamin is a very very popular first name for a boy in United States which is popular since 1880 and ranked 10 (0.343465% bearer) in 2015 in US. Around 708717 people wear Benjamin as their first name. Benjamin is a rare first name for a girl in United States which is a rare name since 1914 and ranked 10 (0.343465% bearer) in 2015 in US. Only 708717 people have Benjamin as their first name. Benjamin is not a native United States and Benjamin may be came from another language or is a short form of some other name. 0.198252% of people in US have this given name.

Complete history of Benjamin
Year
Rank
Occurence
Popular boy name in
1880
31
490
1881
30
481
1882
34
478
1883
30
508
1884
38
509
1885
38
464
1886
38
463
Expression number of Benjamin is 5.
Benjamin love adventure, excitement and freedom. Benjamin are clever, quick-witted and unusually adaptable. Benjamin are capable of doing anything they wish for.
Names that rhyme with Benjamin
Alamin, Amin, Banjamin, Bejamin, Bemjamin, Benajamin, Bengamin, Benhamin, Beniamin, Bennjamin, Benyamin, Binyamin, Cinnamin, Damin, Dayamin, Enjamin, Hamin, Jamin, Kamin
Famous people named Benjamin
Liese Benjamin in Hercule Poirot's Christmas as Actress
Brittany Benjamin in The Scientist as Actress
Roxanne Benjamin in V/H/S/2 as Actress
Paris Benjamin in Space Shuttle Atlantis: Pre-Show as Actress
Julia Benjamin in Who's in Charge Here? as Actress
Elizabeth Benjamin in The Man in the Morgue as Writer
Prentiss Benjamin in Hard Four as Actress
Floella Benjamin in Run Fatboy Run as Actress
Lucy Benjamin in Episode #2.2 as Actress
Jaida-Iman Benjamin in The Unusual Suspects as Actress
Benjamin Apthorp Gould was the initiator of observational astronomy and meteorology in the Argentine Republic.
Benjamin Bratt in movie Traffic as Actor
Names like Benjamin
Benjamin Namesakes
Related Names:
Biblical: Jamin, Hebrew:Ben, Benny, Benjy, Benjie, Benji, Benjameena, Benjamyna, Benyameana, Benyameena, Benyamina, Benyamyna, English: Benj , French: Benjamine, Greenlandic: Benjamini (Greenlandic form of Benjamin), Scottish: Beathan (Life), Other: Benjaman (Right-hand Son, Similar to Benedict), Benjamen, Benjamon, Benjiman (Highborn, Brilliant, Intelligent, Noble), Benjimen, Benejamen (Right-hand Son, Similar to Benedict), Benjamino, Benjamina (Female form of Benjamin), Benjaminas (Lithuanian) , Benjaminjoseph (Right-hand Son, Similar to Benedict, Blessed), Benjammin , Benjamyn,
Posts having Benjamin:
Comments :
Benjamin is a male first name and a reknown surname. In Hebrew it means "son of my right hand" or "Child of Fortune", "son of luck", "son of consolation". First mention finds the name in letters under the king Sin-Kasid of Uruk (1801-1771 BC..), The "King of Amnanum" called and Amorite tribal confederation of "biNu-Jamina" (single name "Binyamin"; Akkadian "Mar-Jamin") was one. the name means "sons / son of the South" and is linguistically as a precursor to the Old Testament name "Benjamin" in the context. He called their youngest of 12 sons of Jacob, the as progenitors of the Twelve tribes of Israel are: Benjamin (Bible). The final interpretation follows the self-declaration of Gen from 35.16 to 20, after which the father Jacob had named his youngest so when his mother Rachel died giving birth. A derived from the Bible meaning is "the youngest" because Benjamin was the youngest of the twelve sons of Jacob. Thus, the same is often the youngest member as at the presentation in some groups or families our Benjamin called, even if the common or a different name.
In the Middle Ages , it was traditionally given to the child whose mother had died in childbirth. In early seventies, the name Benjamin was quickly gaining popularity in Germany after he was hardly ever used before. In the eighties, it was several times among the top ten most awarded boy name. Since then, its popularity has declined somewhat. Except in the German-speaking area of the first name occurs especially in English, French and Dutch speaking countries.
Variants: Ben, Bin, Benjy, Benji, Benny, Beni, Benni, Bennie, Bennian, Binjamin, Binyamin (Hebrew), Beniamino (Italian), Benjaminas , Benas (Lithuanian), Beniamin (Romanian), Veniamin, Wenjamin (Russian) Benjamín (Spanish) Bünyamin (Turkish)
- Antonina Kmetz
Popularity of Benjamin
Other variants of Benjamin :
Binyamin


Beniamin
Benjamín

Peni
Benjámin

Beniamino
Benjaminas
Benas
Venijamin

Benjamim
Veniamin
Venyamin
Bünyamin

English Boy Names :
A
B
C
D
E
F
G
H
I
J
K
L
M
N
O
P
Q
R
S
T
U
V
W
X
Y
Z
---
English Girl Names :
A
B
C
D
E
F
G
H
I
J
K
L
M
N
O
P
Q
R
S
T
U
V
W
X
Y
Z
Get the meaning of Benjamin and celebrities who also shares the same name and some names related to Benjamin, english baby names list, list of names in english. Know what does Benjamin mean?
This website serves as the extended english names list which will help in naming your child.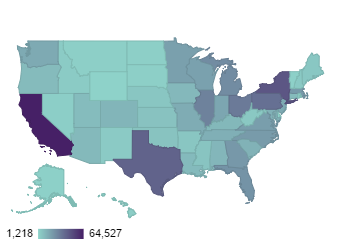 Share your opinion on Benjamin