Name: Josephine
No. of characters: 9
Gender:
Origin of Joséphine:
English

German

Dutch

Hebrew


How to pronounce Josephine jo-séphi-ne What does my name mean? Meaning of Joséphine:

He (God) Will A

First name derived from Joseph. Comes from the Hebrew "Yosep" Means "God says" If Day March 19.. Efficient workers,Joséphinehave feet on the ground. Without being totally stubborn,Joséphineknow whatJoséphinewant. Full of common sense and logic, these are simple beings, uncomplicated, easy-going. Good, attentive, devoted, knowing listen to others,Joséphineare always ready to help. Wise, thoughtful,Joséphinedo not speak to say nothing. Affectionate and tender,Joséphineare safe and faithful companions.

Full form of Joséphine : Judicious Objective Self-Concerned Patient Happy Imaginative Naive Earnest

Expression number of Joséphine is 6.

Joséphine have a great affection towards creativity, beauty and domestic activities of life. Joséphine are trustworthy, honest and behave responsibly. Joséphine have tendency to sacrifice their needs for others'.

Names that rhyme with Joséphine Adelphine, Adolphine, Alberthine, Alphine, Berthine, Bethine, Dalphine, Daphine, Dauphine, Delaphine, Delephine, Delphine, Dolphine, Joachine, Joephine, Joesphine, Josaphine, Josehine, Josephine, JosiephineFamous people named Joséphine Names like Joséphine Joséphine Namesakes Related Names: Jos, Josa, Josabet, Josabeth, Josael, Josafat, Josai, Josaia, Josaiah, Josaih, Josalin, Josalina, Josalind, Josaline, Josalyn, Josalyne, Josalynn, Josan, Josann, Josanna Comments :

Josephine is a female first name. Josephine is the expansion of the female first name Josefa, the feminine form of the masculine name Josef - (Hebrew ) meaning: God adds / may multiply. Josephine is variants in different languages ​​of the proper name of person Giuseppina.

Variants of the name are Josefin, Josefina, Josefine, Joséfine, Josephina, Joséphine; also: Fina, Fini, Finja, Finnja, Josi, Josie , Josy, Josey, Jo, Finette, Finn, Fine, Josette, Josianne, Josina, Josl, Pepi, Phini, Jossica, Finchen, Jozefína, Josáe (Slovak), Fifi (French), Joe, yosephine, Phine, Jojo, Jozefin, Jozephin, Josephin, Jose, Finika.

- Ivory Ingles
Popularity of Josephine
Other variants of Josephine :
Josipa

Jozefina

Finka

Ina

Josefa
Josefiina
Iina
Josée
Josèphe
Joséphine
Fifi
Josette
Josiane
Jozefa

Giuseppa
Giosetta
Józefa
Józefina
Josefina
Jozefína
Jožefa
English Boy Names :
A
B
C
D
E
F
G
H
I
J
K
L
M
N
O
P
Q
R
S
T
U
V
W
X
Y
Z
---
English Girl Names :
A
B
C
D
E
F
G
H
I
J
K
L
M
N
O
P
Q
R
S
T
U
V
W
X
Y
Z
Get the meaning of Josephine and celebrities who also shares the same name and some names related to Josephine, english baby names list, list of names in english. Know what does Josephine mean?
This website serves as the extended english names list which will help in naming your child.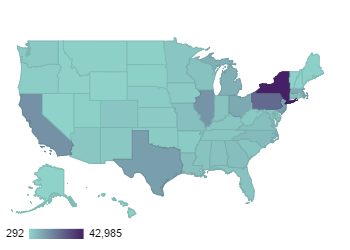 Share your opinion on Josephine