Name: Salvador
No. of characters: 8
Gender:
Origin of Salvador:
Spanish

Latin


How to pronounce Salvador sa-lva-dor What does my name mean? Meaning of Salvador:

Red Haired, Roe Deer, Savior, Spanish form of Salvator (meaning: Savior, Redeemer). Namesakes: Salvador Dalí, Spanish painter.

Salvador was ranked 555 in 2015 list of US boys name and dropped by 5.51% from its previous ranking of 526 in 2014. Salvador was ranked 897 in 2000 list of US girls name and dropped by 4.67% from its previous ranking of 857 in 1995. Comes from the Latin "salvare" means "save" If Day March 18.. These are forces of nature. Balanced, sentimental,Salvadorare patient and rather phlegmatic. Their behavior is actually discretion and kindness. Salvador are usually stubborn and not easily influenced. Efficient, persevering,Salvadornever seek to shine. Salvador are men of principles and morals is remarkable. Thoughtful, prudent,Salvadorargue that after having analyzed the situation well.

Full form of Salvador : Skilled Ambitious Logical Vigilant Aggressive Dependent Optimistic Reserved

Salvador is a rare first name for a boy in England & Wales which is a rare name since 1998 and ranked 1819 in 2014. Only 120 people have Salvador as their first name. Salvador is a very consistent name over the past 18 years.

Salvador is a very very popular first name for a boy in United States which is popular since 1949 and ranked 555 (0.010626% bearer) in 2015 in US. Around 45950 people wear Salvador as their first name. Salvador is a rare first name for a boy in United States which is a rare name since 1888 and ranked 555 (0.010626% bearer) in 2015 in US. Only 45950 people have Salvador as their first name. Salvador is not a native United States and Salvador may be came from another language or is a short form of some other name. 0.012854% of people in US have this given name.

Complete history of Salvador
Year
Rank
Occurence
Popular boy name in
1949
349
322
1950
343
335
1951
349
334
1952
357
323
1953
353
332
1954
378
307
1955
370
321
Expression number of Salvador is 11.
Salvador have high energy levels, just like a child. Salvador are highly sensitive and possess a high sense of awareness. Salvador are gifted with a sixth-sense, in addition to discerning and inspiring qualities.
Names that rhyme with Salvador
Amador, Cador, Dominador, Isador, Mador, Salbador, Salvador, Theador
Famous people named Salvador
Salvador Espriu, Spanish poet, playwright and novelist who wrote mostly in Catalan
Salvador Larroca, Spanish cartoonist, primarily known for his work on various X-Men titles
Rafaela Salvadori in Moo Moo and the Three Witches as Actress
Jobelle Salvador in Bangkang papel as Actress
Serafina Salvador in Rage Against Symphony as Actress
Janella Salvador in Retreat House as Actress
Maja Salvador in Thelma as Actress
Thomas Salvador in Vincent n'a pas d'écailles as Actor
Salvador Garcini in Soñadoras as Director
Salvador Zerboni in Rudo y Cursi as Actor
Leroy Salvador in Krus na daan as Director
Salvador Parra in Volver as Production Designer
Salvador Abularach, writer,producer,composer
Names like Salvador
Salvador Namesakes
Related Names:
Sal, Sala, Salaam, Salaar, Saladin, Saladine, Salah, Salahaldeen, Salahaldin, Salaheddine, Salahedin, Salahuddin, Salahudeen, Salahudin, Salal, Salam, Salama, Salamasina, Salamata, Salamon
Comments :
Salvador is a proper name male Spanish. It is often shortened in different ways, being very common forms Salva and Chava. The feminine form of the name is Salvadora. It means 'saving', derived from the name Latin lateness of origin Christian Salvator, the verb salvare. It is the translation of the Greek Σωτῆρ Soter, 'savior', which is in turn the translation of the Hebrew Ieixua , 'God saves' or 'God is salvation'. The early Christians took the name SALVATORE (m) as a translation of Jesus. This name is especially widespread in the Iberian Peninsula, the Italy South and several countries in Latin America, especially in Mexico.
Variants of the name are Salvador (hypocoristic: Voro), Gaizka, Salbatore, Xalbador, Xalba, Salvatore, Salvadore, Salvator.
- Loreen Bakewell
Popularity of Salvador
Other variants of Salvador :
Sal
Salvatore
Tore
Salvator
English Boy Names :
A
B
C
D
E
F
G
H
I
J
K
L
M
N
O
P
Q
R
S
T
U
V
W
X
Y
Z
---
English Girl Names :
A
B
C
D
E
F
G
H
I
J
K
L
M
N
O
P
Q
R
S
T
U
V
W
X
Y
Z
Get the meaning of Salvador and celebrities who also shares the same name and some names related to Salvador, english baby names list, list of names in english. Know what does Salvador mean?
This website serves as the extended english names list which will help in naming your child.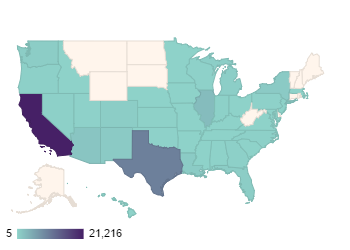 Share your opinion on Salvador