Name: Aabu
No. of characters: 4
Gender: Boy
Origin: Finnish
Used in: Finnish, Estonain
Used in countries: Finland
How to pronounce Aabu
aa-bu
What does my name mean?
The baby boy name Aabu has Finnish roots used in Finnish, Estonain Finland have most bearers. Meaning of Aabu is Dwelling near a river, Estonian variant form of Aabo.
Variants
More baby names that came from Abraham: Ibraheem, Abey (Old French Hebrew), Avra, Abramo, Ábraham , Abrahm, Avram, Avrom, Abrahem, Abrami, Ebrahim, Abie, Abhiram (Sanskrit Hebrew), Abrian, Abrahim, Abraheem, Abriel, Braheem, Aabo, Abraháme, Âpalât, Aapo (Hebrew), Avrum, Abrahan, Abraam, Aberham, Avraham, Ibrahim, Abrahamina, Brahim, Ápparan, Abrao, Abrahamo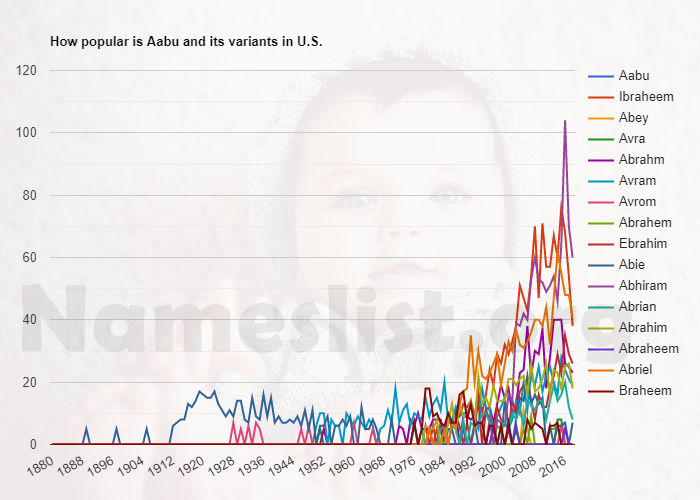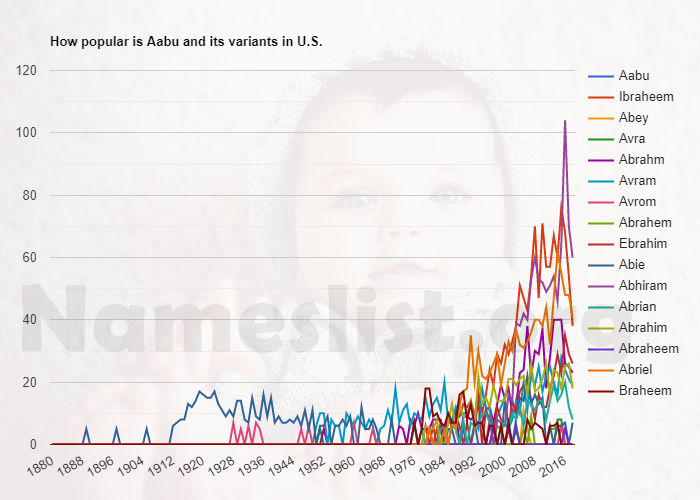 Popularity
First name Aabu is an unfamiliar name and none of the Nordic countries have any recorded usage.
Names that rhyme with Aabu
Famous people named Aabu
Names like Aabu
Related Names:
Aab
Aaban
Aabarana
Aabarna
Aabarshana
Aabarshini
Aabavaanan
Aabdar
Aabdeen
Aabel
Aabha
Aabharan
Aabharana
Aabharen
Aabharna
Aabharon
Aabhas
Aabhass
Aabhat
Aabhavannan
Get the meaning of Aabu, all baby names list, Know what does Aabu means in english, what is the meaning of name Aabu?
This website serves as the extended english baby names book which will help in naming your child.
Share your opinion on Aabu