Name: Aaska
No. of characters: 5
Gender: Boy
Used in: Finnish
How to pronounce Aaska
aa-ska
What does my name mean?
The baby boy name Aaska commonly used in Finnish. Aaska means Finnish pet form of Aron.
Variants
Forms: Aronna Derivatives: Âlut Spelling variants: Aronah (Maori), Aronnah Female variants: Aronia, Arona Diminutive and pet forms: Aro Other variants: Aaroni, Arooni More baby names that came from Aren: Arin, Aryn, Aaren (Hebrew and Old Norse), Aron (Hebrew Old Norse)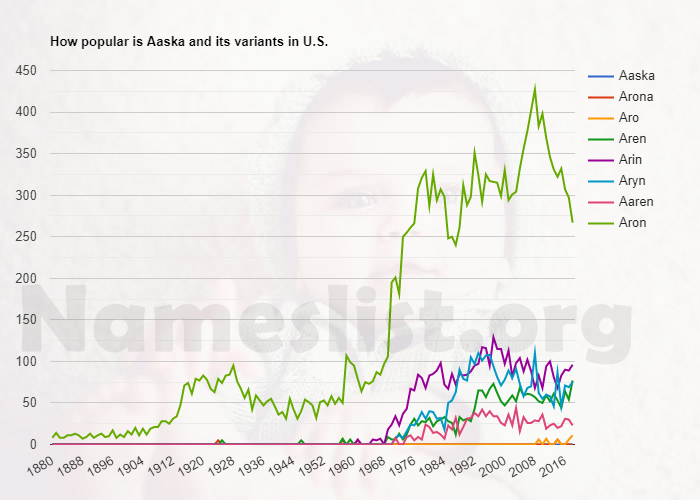 Facts:
On interchanging alphabets of name Aaska mindfully we get name Akasa present in Sanskrit that can be interpreted as Open Air. The two are used infrequently.
Names that rhyme with Aaska
Famous people named Aaska
Names like Aaska
Related Names:
Aas
Aasa
Aasaal
Aasaalata
Aasaf
Aasai
Aasaichelvi
Aasaithambi
Aasamana
Aasarya
Aasav
Aase
Aaseri
Aasfa
Aasgjerd
Aasha
Aashadhar
Aashaka
Aashakiran
Aashalata
Get the meaning of Aaska, all baby names list, Know what does Aaska means in english, what is the meaning of name Aaska?
This website serves as the extended english baby names book which will help in naming your child.
Share your opinion on Aaska