Name: Abishah
No. of characters: 7
Gender: Girl
Origin: Hebrew
Used in:
How to pronounce Abishah
a-bi-shah
What does my name mean?
The baby girl name Abishah has origin in Hebrew language. Abishah means Wolf, Variant of Zachariah and Zachary, Gift of God, Deer, God Remembers, The Lord is My Father, Yahweh is My Father, Derivative of Abijah.
Variants
Derivatives: Abbia Spelling variants: Abbijah, Abija, Abya (Arabic Hebrew) Other variants: Abia, Abisha, Abbiah, Aviah, Âpia , Abiah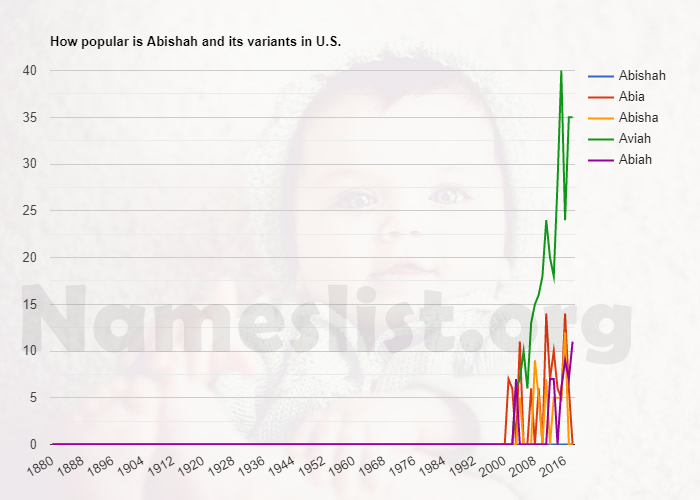 Names that rhyme with Abishah
Famous people named Abishah
Names like Abishah
Related Names:
Aaishah
Abhilashah
Abhylashah
Abis
Abisa
Abisag
Abisai
Abisajani
Abisali
Abisan
Abisana
Abisanan
Abisarany
Abisayan
Abisek
Abisekan
Abisekkumar
Abiseshan
Abish
Abisha
Get the meaning of Abishah, all baby names list, Know what does Abishah means in english, what is the meaning of name Abishah?
This website serves as the extended english baby names book which will help in naming your child.
Share your opinion on Abishah