Name: Adlaye
No. of characters: 6
Gender: BoyGirl
Used in:
How to pronounce Adlaye
a-dla-ye
What does my name mean?
The unisex baby name Adlaye can be used for boy or girl. Meaning of Adlaye is Defending Warrior, Another form of Adlai, Hebrew origin, meaning: justice before God., Protecting Army, Army Guard, My Ornament, My Witness, Refuge of God.
Variants
Forms: Atley Derivatives: Atleigh, Atlea, Adli, Adley, Atlee, Adlea (Hebrew Turkish) Spelling variants: Adly, Adlay, Adlie, Ailbhe Other variants: Lindzy, Atle, Adleigh, Endrit, Atla , Atli, Adlee (Hebrew and Turkish), Atlie, Adlae, Bijal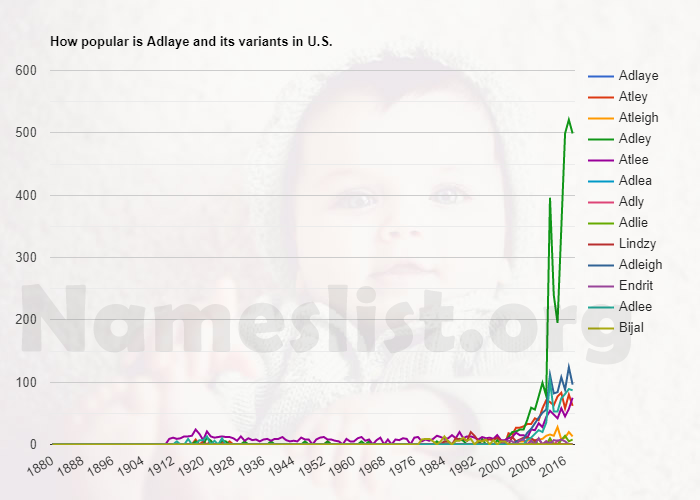 Names that rhyme with Adlaye
Famous people named Adlaye
Names like Adlaye
Related Names:
Abdoulaye
Abdulaye
Adla
Adlaa
Adlae
Adlah
Adlai
Adlan
Adlar
Adlard
Adlaug
Adlay
Adlaye
Alaye
Claye
Kalaye
Malaye
Ramatoulaye
Get the meaning of Adlaye, all baby names list, Know what does Adlaye means in english, what is the meaning of name Adlaye?
This website serves as the extended english baby names book which will help in naming your child.
Share your opinion on Adlaye