Name: Brandeah
No. of characters: 8
Gender: Girl
Origin: English
Used in:
How to pronounce Brandeah
bra-ndeah
What does my name mean?
The baby girl name Brandeah has English roots. Meaning of Brandeah is Beverage Brandy, Brandy Drink, Name of a Liquor, Variation of Brandy.
Variants
Forms: Brandise, Brande Derivatives: Brandolyn, Brandilyn, Brandalynn, Brandelyn, Brandelynn, Brandice Spelling variants: Brandye, Branndie, Brandee , Brandie, Brandi, Brandii, Brandey Other variants: Bradys, Brandea (English Old Norse), Brandyce, Brandace, Brendy, Brendi, Brandalyn, Brendee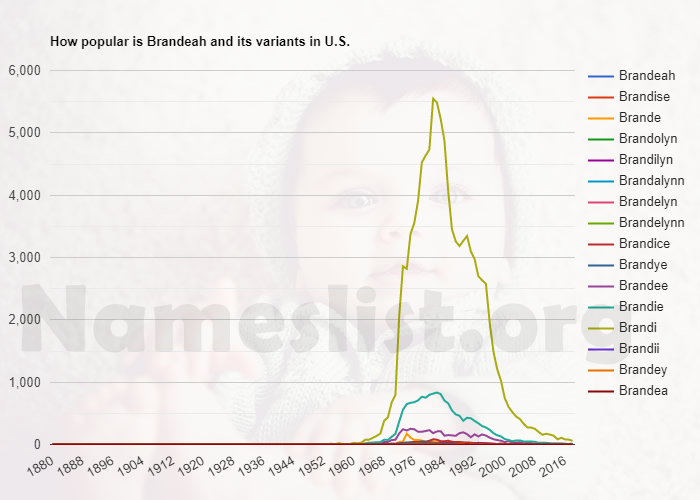 Names that rhyme with Brandeah
Famous people named Brandeah
Names like Brandeah
Related Names:
Aadeah
Badeah
Bradeah
Bran
Brana
Branae
Branan
Branard
Branasia
Branavan
Branaven
Branavi
Branavy
Branca
Brance
Branch
Branco
Brancon
Brancu
Brancy
Get the meaning of Brandeah, all baby names list, Know what does Brandeah means in english, what is the meaning of name Brandeah?
This website serves as the extended english baby names book which will help in naming your child.
Share your opinion on Brandeah