Name: Dextor
No. of characters: 6
Gender: Boy
Origin: Old English
Used in:
How to pronounce Dextor
de-xtor
What does my name mean?
The baby boy name Dextor has it"s roots in Old English language. Meaning of Dextor is One Who Dyes, One who, Dyer, A derivative of Dexter, Dexterous, Woman Dyer, Right Handed.
Variants
Derivatives: Dextan, Dexton, Decca, Dextin, Dextun, Dextah Spelling variants: Dextur, Dextar, Daxter Diminutive and pet forms: Dex Other variants: Decka, Dextyr, Dextyn, Dexten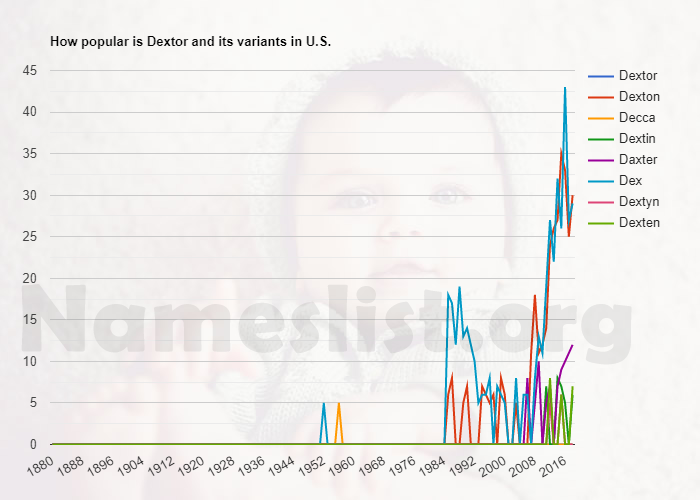 Names that rhyme with Dextor
Famous people named Dextor
Names like Dextor
Related Names:
Baxtor
Dextah
Dextan
Dextar
Dexten
Dexter
Dextin
Dextir
Dexton
Dextor
Dextra
Dextun
Dextur
Dextyn
Dextyr
Get the meaning of Dextor, all baby names list, Know what does Dextor means in english, what is the meaning of name Dextor?
This website serves as the extended english baby names book which will help in naming your child.
Share your opinion on Dextor