Name: Noltti
No. of characters: 6
Gender: Boy
Used in: Finnish
How to pronounce Noltti
no-ltti
What does my name mean?
The baby boy name Noltti used in Finnish. Meaning of Noltti is Finnish short form of Aarnoltti (see Arnoald).
Variants
More baby names that came from Arnold: Arnoldo, Arnulfo, Arnol, Arendt, Bree, Arndt, Arnd, Arnauld, Arnaldo, Arnhold, Arnolt, Loisa, Arno, Arnoud, Jolana, Arn, Arny (Hebrew and Germanic), Itsaso, Aarnoltti (Finnish), Anno (German), Arnot, Arnaud, Wado, Arnott (English German), Arnau, Ehrentraud, Arney, Arnie, Arnald (Germanic), Arnolde, Arni, Arnault, Grover, Arnell, Arnoll, Arend (Hebrew German), Arnoldus (Latin)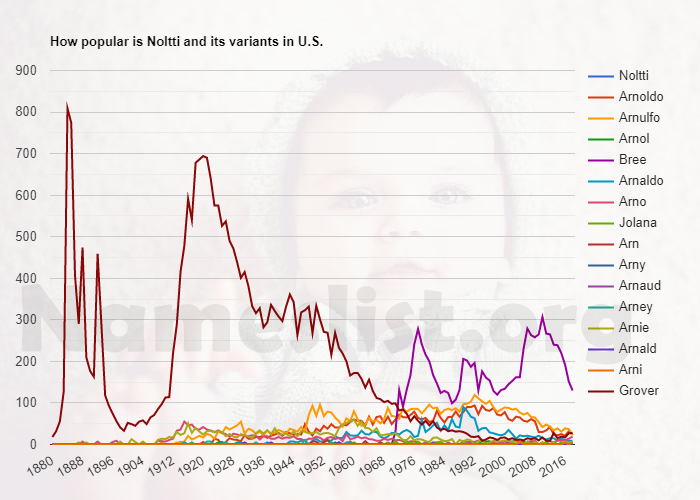 Popularity
Given name Noltti is infrequently used and none of the Nordic countries have any recorded usage.
Names that rhyme with Noltti
Famous people named Noltti
Names like Noltti
Related Names:
Aarnoltti
Aatoltti
Altti
Eevaltti
Haaraltti
Holtti
Nolton
Noltti
Osvaltti
Reeholtti
Reenholtti
Reinholtti
Valtti
Share your opinion on Noltti