175 Baby Names Inspired by Cities from Brooklyn to Bali
Posted on: September 12th, 2023
by Team Nameslist
Looking for that perfect name for your bundle of joy? Why not let your imagination wander through the streets of the world's most iconic cities for inspiration?
From the timeless romance of "Florence" to the modern bustle of "Austin," city-inspired baby names offer a unique blend of sophistication, charm, and worldly appeal. They can be elegant like "Monaco," or hip and trendy like "Brooklyn." What's even better? These names come with built-in stories and cultural vibes that add layers of depth to your child's identity. So why settle for ordinary when you can pick a name that's as extraordinary as the city it's inspired by?
Classic and Timeless
Ah, names that have withstood the test of epochs. From the romantic allure of "Florence" to the regal resonance of "Victoria," these names evoke classic beauty and are as timeless as the cities they herald from.
Alexandria
Victoria
Sydney
Florence
Geneva
Sofia
Paris
Charlotte
Vienna
Adelaide
Savannah
York
Milan
Berlin
Oslo
Trendy and Modern
Searching for names that resonate with the energy of today's zeitgeist? Look no further. Imagine your child as a "Dallas," a name as bustling and lively as the city itself, or perhaps a "Phoenix," encapsulating rebirth and fiery enthusiasm.
Austin
Dallas
Denver
Brooklyn
Aspen
Hudson
Phoenix
Memphis
Dakota (after Bismarck, ND)
London
Miami
Madison (Madison, WI)
Bristol
Chelsea (Chelsea, MA)
Quincy (Quincy, MA)
Unisex
Why adhere to traditional gender norms when selecting a name? The monikers in this segment defy categorization and are splendidly androgynous. Names like "Avery" or "Logan" blur the lines, offering a versatile allure suitable for any child.
Jordan (Amman, Jordan)
Taylor (Taylor, MI)
Avery (Avery County, NC)
Peyton (Peyton, CO)
Riley (Riley County, KS)
Logan (Logan, UT)
Cameron (Cameron, LA)
Morgan (Morgan, UT)
Casey (Casey, IL)
Blair (Blair, NE)
Casey (Casey, IL)
Devon (Devon, PA)
Kendall (Kendall, FL)
Hayden (Hayden, CO)
Rowan (Rowan County, NC)
Exotic and Unique
Dive into a potpourri of names that whisk you away to distant lands. Ever thought about naming your child "Kyoto" or "Cali"? These unique gems evoke the sights, sounds, and cultures of cities less trodden, exuding an international charisma.
Cairo
Osaka
Zaria (Zaria, Nigeria)
Siena
Cali (Cali, Colombia)
Kyoto
Lima
Bali
Palermo
Antalya
Malaga
Nicosia
Thessaly (Thessaloniki, Greece)
Toulouse
Nairobi
Elegant and Sophisticated
The epitome of sophistication awaits in this selection. Names like "Monaco" and "Zurich" don't merely suggest elegance; they virtually exude an air of upper-crust refinement. Perfect for the little one you envision attending soirées and operas.
Barcelona
Lisbon
Valencia
Monaco
Marseille
Edinburgh
Zurich
Brussels
Salzburg
Marseille
Seville
Cannes
Prague
Cordoba
Aix (Aix-en-Provence)
Nature-Inspired
Taking inspiration from Mother Earth, these names are like a breath of fresh mountain air. Ponder upon names like "Aspen" or "Sky," which not only resonate with natural beauty but also impart a sense of tranquil resplendence.
Rio (Rio de Janeiro)
Sierra (Sierra Vista, AZ)
Aspen
Flint (Flint, MI)
Laurel (Laurel, MS)
Clayton (Clayton, CA)
Forest (Forest City, IA)
Glen (Glendale, CA)
Marina (Marina, CA)
Fern (Fernley, NV)
Dale (Riverdale, NY)
Sky (Skykomish, WA)
Sage (Sage, AR)
Ivy (Ivy, VA)
Reed (Reedsport, OR)
Historical and Vintage
Relish in the reminiscent charm of yesteryears with names that conjure the spirit of history and tradition. Imagine a little "Arthur" or "Vera" roaming the hallways of an ancient castle, or solving mysteries in cobblestone alleyways.
Orleans (New Orleans)
Augustine (St. Augustine, FL)
Helena (St. Helena, CA)
Troy (Troy, NY)
Salem
Clara (Santa Clara, CA)
Franklin (Franklin, TN)
Warren (Warren, MI)
Rosalind (Rosalind, Alberta)
Vera (Vera Cruz, Brazil)
Opal (Opal, VA)
Elmer (Elmer, NJ)
Louisa (Louisa, KY)
Calvin (Calvin, OK)
Arthur (Arthur, IL)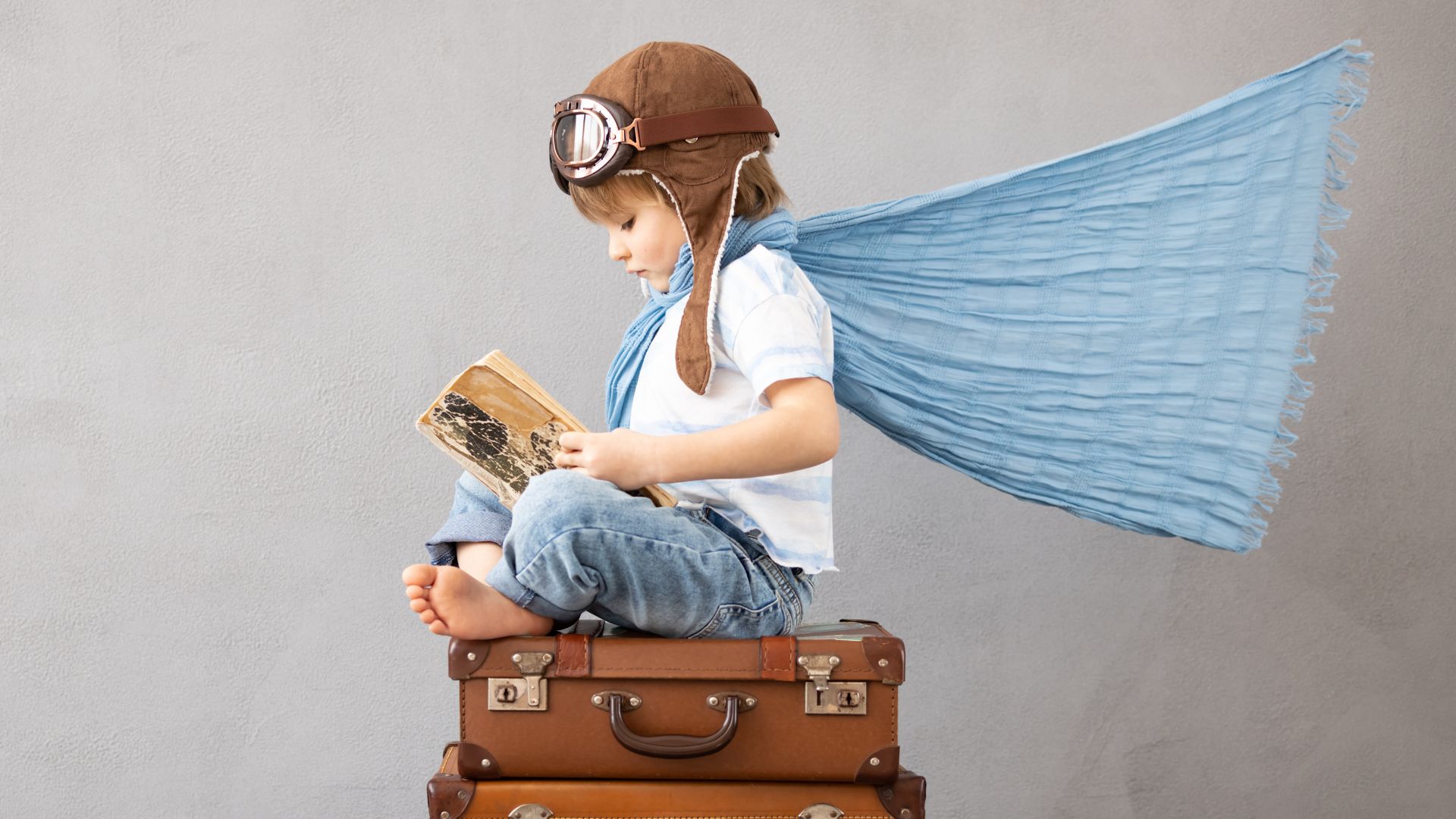 Quintessentially Classic
Eleanor—a nod to a Bulgarian treasure. Theodore: drenched in historical richness. Simple, yet packed with character. Mitchell and Emilia make the list too. Your kid's name? Practically an instant heirloom.
Eleanor (Eleonora, Bulgaria)
Emilia (Emilia-Romagna, Italy)
Leonard (Leonardo, Italy)
Theodore (Theodore, AL)
Mitchell (Mitchell, SD)
Bernard (Bern, Switzerland)
Regina (Regina, Canada)
Carmen (Carmen, Philippines)
Leon (Leon, Spain)
Marian (Marianna, FL)
Buzzworthy Entrants
Meet the newcomers, each redolent of the audacity of the present. Kelsey's got that small-town charm but urban sophistication. Mercer? It's an island but packs a punch as a name. Oh, and let's not forget Jade—exotic yet familiar.
Kelsey (Kelseyville, CA)
Orion (Orion, IL)
Ellis (Ellis, KS)
Jade (Jade, Germany)
Mercer (Mercer Island, WA)
Jaxon (Jackson, MS)
Presley (Prescott, AZ)
Harlem (Harlem, NY)
Bowie (Bowie, MD)
Weston (Weston, FL)
Fluid and Non-Binary
Names as flexible as your yoga instructor and just as cool. Meet Casey, with a laid-back vibe. Shea—an Irish treat with a touch of Newfoundland. Ever heard of Kirby? You have now. It's Texas swagger encapsulated.
Reece (Reece City, AL)
Dylan (Dylan, SC)
Teagan (Teague, TX)
Quinn (Quincy, IL)
Sloane (Sloansville, NY)
Casey (Caseyville, IL)
Kelly (Kelly, WY)
Kirby (Kirby, TX)
Morgan (Morgantown, WV)
Shea (Shea Heights, Newfoundland)
Geographically Exquisite
From Ukraine's Odessa to Italy's Verona, these names have international passports. Tirana: a bit off the beaten path but such a vocal flourish! Mombasa—doesn't that roll just splendidly off the tongue?
Verona (Verona, Italy)
Odessa (Odessa, Ukraine)
Lyon (Lyon, France)
Israel (Jerusalem, Israel)
Agra (Agra, India)
Galata (Istanbul, Turkey)
Lhasa (Lhasa, Tibet)
Trinidad (Trinidad, CA)
Mombasa (Mombasa, Kenya)
Tirana (Tirana, Albania)
Aristocratic Elegance
Call it posh, call it classy. Galway's got that Celtic allure, while Dresden evokes images of historic European grandeur. Rosario? Argentina's pearl becomes your child's auditory jewel.
Galway (Galway, Ireland)
Dresden (Dresden, Germany)
Kent (Kent, England)
Orleans (Orleans, France)
Rosario (Rosario, Argentina)
Cardiff (Cardiff, Wales)
Lucerne (Lucerne, Switzerland)
Yara (Yaroslavl, Russia)
Bronte (Bronte, Italy)
Windsor (Windsor, England)
Nature's Best
The love child of names and landscapes! Cliff—an elevated name, no doubt. Then there's Rain, a Germanic whisper of nature. Sunny? Yup, as cheerful as a Sunnyside morning.
Rain (Rain, Germany)
Cliff (Cliffside Park, NJ)
Dale (Glendale, AZ)
Reed (Reed City, MI)
Flora (Flora, IL)
Mesa (Mesa, AZ)
Glen (Glendale, AZ)
Brook (Brookfield, WI)
Bay (Bay City, MI)
Sunny (Sunnyside, WA)
Retro Resurgence
The love child of names and landscapes! Cliff—an elevated name, no doubt. Then there's Rain, a Germanic whisper of nature. Sunny? Yup, as cheerful as a Sunnyside morning.
Norman (Norman, OK)
Myrtle (Myrtle Beach, SC)
Stanley (Stanley, Falkland Islands)
Clifford (Clifford, PA)
Irving (Irving, TX)
Cecilia (St. Cecilia, Brazil)
Olga (Olga, Russia)
Milton (Milton, MA)
Hazel (Hazelwood, MO)
Bertha (Berthaville, VA)
Wrap Up
Congratulations! You've just traveled the world without leaving your comfy chair. Whether you've fallen in love with a classic like "Victoria," an exotic beauty like "Nairobi," or a gender-neutral moniker like "Avery," one thing's for sure—your little one's name will be anything but mundane.
These city-inspired baby names are more than just labels; they're gateways to diverse cultures, historical landmarks, and unique experiences. Now all that's left is to decide which metropolis resonates most with you and your family. So, what will it be?
Tags :
Look To These Suggestions For Names Too!