Blog > Bundles of Botanical Baby Names
Posted on: June 4th, 2017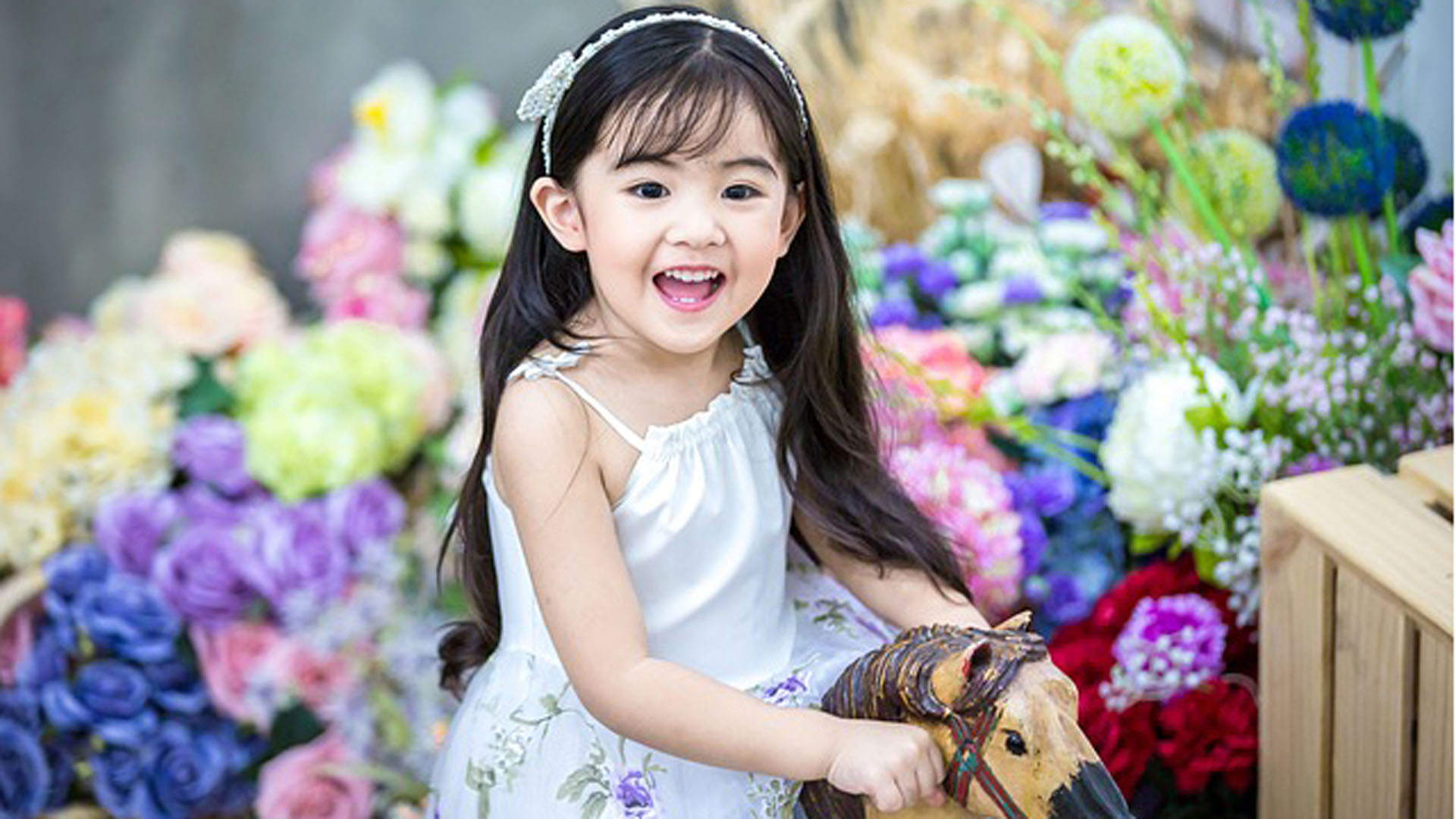 by Ruth Fitzpatrick
With their direct association with nature, springtime, life and renewal, floral and botanical inspired names have had a long and vibrant history. Given their natural beauty, perceived frailty and gentleness, floral names have generally been seen to be the reserve of little girls, but there are plenty of names to choose from for both your newborn daughter and son!
Flora Flora has a very strong vintage vibe. We've seen similar old-fashioned chic names like Cora, Mabel and Aubrey come back into fashion, so Flora could definitely be next in line! There's a playful innocence about this name which we love.
Basil Now a quintessentially British sounding name, Basil comes from the Greek for 'regal'. Throughout history, basil the herb has been hailed as a potent plant of near mythical proportions. One medieval botanist even went so far as to say it staved off any ill-effects from scorpion bites (we really strongly recommend that you DO NOT put that to the test at home!). Regardless, this sweet smelling herb makes a sweet sounding name for a little boy.
Rose The classic flower name which is once again extremely popular with parents in the US. Even with plenty of variants to choose from, the original stands strong.
Indigo A unisex name from the Greek for 'Indian dye', this is a unique and colorful name to bestow on your little boy or girl. While flower names and color names generally seem to have a feminine vibe, Indigo doesn't sound remotely out of place as a boy's name, possibly because of its 'o ending.
Saffron Named for the extravagantly expensive and vibrantly colored spice, this name could be extremely appealing to prospective parents looking for a name that's a little unusual but packed with character and significance. Although we've only seen it being used as a girl's name, there's nothing stopping this from being a successful boy's name too.
Sorrel Meaning 'reddish brown', this autumnal sounding herb name is another potential unisex winner. It sounds magical and mysterious and definitely would be a unique pick.
Daisy There's something extra sweet about this flower name, which instantly conjures up images of springtime and summer, rolling meadows, fresh breezes and sunshine. Although it has seen a slight drop in popularity over the last few years, it has managed to keep its place in the SSA's top 200 names for nearly three decades.
Sage This herb name is associated with immense wisdom, and is in fact the Latin for 'wise and knowing'. It's an impressive sounding name which is increasing in popularity for both the parents of newborn boys and girls.
Poppy Like Daisy, Poppy is evocative of vitality and playfulness. In the Commonwealth, it is also the flower of remembrance for servicemen and women, which could make it an even more poignant choice.
Clove an original and aromatic alternative to Clive or Clovis, this strong tasting spice is one to watch if the current trend in unisex herb names continues. Clover is also an option, especially if you're looking to give a luck-filled name to your new arrival.
Jasmine Jasmine and all its variants - Yasmin, Yasmine, Jazmin, Yasmina, Jessamine - is still proving a popular choice, even though two decades have passed since Disney first foisted this princess's name onto our consciousness and into our hearts. A small, delicate white flower with a tremendously beautiful and powerful fragrance, this precious flower makes a beautiful name for a precious daughter.
William - "William?!" we hear you cry out; hardly a very botanical name, is it? OK, OK, we may have been a little bit cheeky with this last one, but hear us out! It might just be America's ' and much of the English-speaking world's - most popular and enduring names, but it does have a botanical connection too! Sweet William (or Dianthus barbatus, if we're going to get all scientific!) is an ornamental flowering plant, with an intriguingly sweet but spicy scent, and which pretty pollinators just love.
Even if you want to go with something a little bit safer like William rather than Cypress or Juniper for your little boy, don't forget that you can always make it your own and bestow on it as much meaning and significance as you want!
Search articles on: Baby Names Baby Naming Ideas Botanical Baby Names Baby Names On Flowers