Blog > 10 Names Perfect for your May Arrival!
Posted on: May 15th, 2017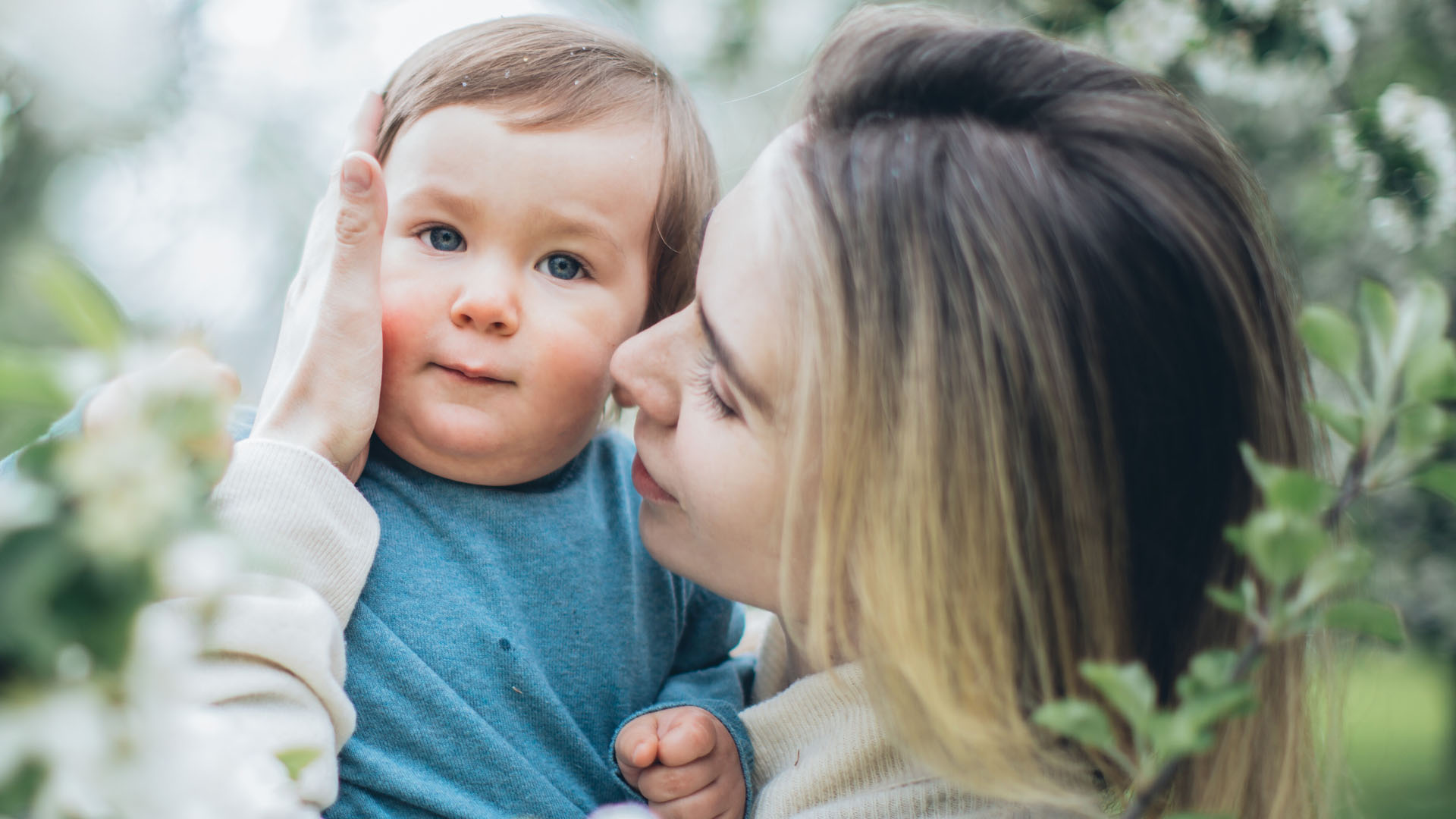 by Ruth Fitzpatrick
The days are getting longer, the sun is shining and summer is only a few short weeks away. The flowers are blooming, the trees blossoming, and it's hard to stifle feeling of infectious happiness. Yup, there's a lot to feel thankful for in the month of May and that's even truer if this is the month your little bundle is planning on making their debut onto the world! Celebrate their birth with one of these beautiful May inspired names.
May Of course number 1 on the list is this stunning girl's name! An ancient Greek goddess associated with spring and fertility, many believe the month's name is derived from hers. With Maya Angelou – the famed writer and civil rights activist – as one of its namesakes, this is the perfect name to give a future strong, independent and intelligent little girl.
Mason This boy's name doesn't quite have the mythological pedigree or gravitas of Maya, but we still think it's a super cute way to commemorate your little boy's birth month. The occupational title given to stoneworkers, this name has seen a meteoric rise in popularity in recent years, consistently placing within the top 10 most popular names in the U.S.
Lily This ageless girl's name remembers the lily of the valley, the traditional flower of the month of May. It represents purity, elegance and gracefulness and is a really sweet way of recognizing your child's birth month. But if you think Lilyis too delicate a name for your future bruiser, then how about Willow? One of two traditional trees associated with May, Willow was thought by many ancient people to hold immense power and magic.
Harry The second of the traditional trees of May is the Hawthorn, but if that name seems too heavy a burden for your little boy, then we love Harry as an alternative. With both a prince and a wizard as its ambassador, we can only see this name getting more and more popular stateside.
Victoria Sticking with royals, Victoria is a beautiful choice for your May blessing. Victoria Day is celebrated in Canada at the end of the month, but we love the name and its diminutives (Tory, Tori) because it reminds us of Taurus, one of the two star signs which fall in May. The names Victor and Tor will work just as well for your baby boy!
Callum Popular across Britain and Ireland, this Gaelic name meaning 'dove' remains a pretty unique choice here in the U.S., but it's one we really hope catches on soon! Doves are associated with the star sign Gemini (May 21- June 21), making this a beautiful choice for your Gemini son.
Maria For many Christians, the month of May is associated with the veneration and adoration of Mary, the mother of Jesus. Maria and Mary remain popular across the States, but some prospective parents fear they might sound a little old-fashioned. A more unique option to consider is the Spanish name 'Pilar', the short form of María del Pilar.
Kai Although in the past it was usually reserved for boys, Kai is emerging as a popular unisex name. It has multiple meanings in many world languages, but we love it because of its Hawaiian translation, 'sea'. If you're a serious fan of rays and waves and can't wait to get your little boy or girl started, then this is the perfect start-of-summer name for them!
Esmeralda Although the first image that probably jumped into your head was a singing, dancing Disney heroine, the Spanish for 'emeralds' has a very strong May time association as the distinctive green gemstone is the traditional birthstone of the month. The name can also be used as a unique and subtle way to acknowledge Irish heritage, the color being deeply associated with the island – the Emerald Isle – and its culture. We also love the variation Esmie, or the Gaelic Emer, for something a little more unusual.
Apollo OK! This one is definitely a little more unique than the rest, but hear us out! The name of the handsome, brave and multi-talented Greek god (we was a poet, a musician, and a hunter), Apollo is most frequently associated with light and the sun, making this the perfect name for any late spring or early summer baby boy. Although he may be the only one of his name in his kindergarten, with recent celebrity endorsements, we can see its popularity sky rocketing in future years!
Search articles on:
Baby Names
Baby Naming Ideas
May Names
Baby Names Inspired By Months